Find the perfect menu ideas for your operation.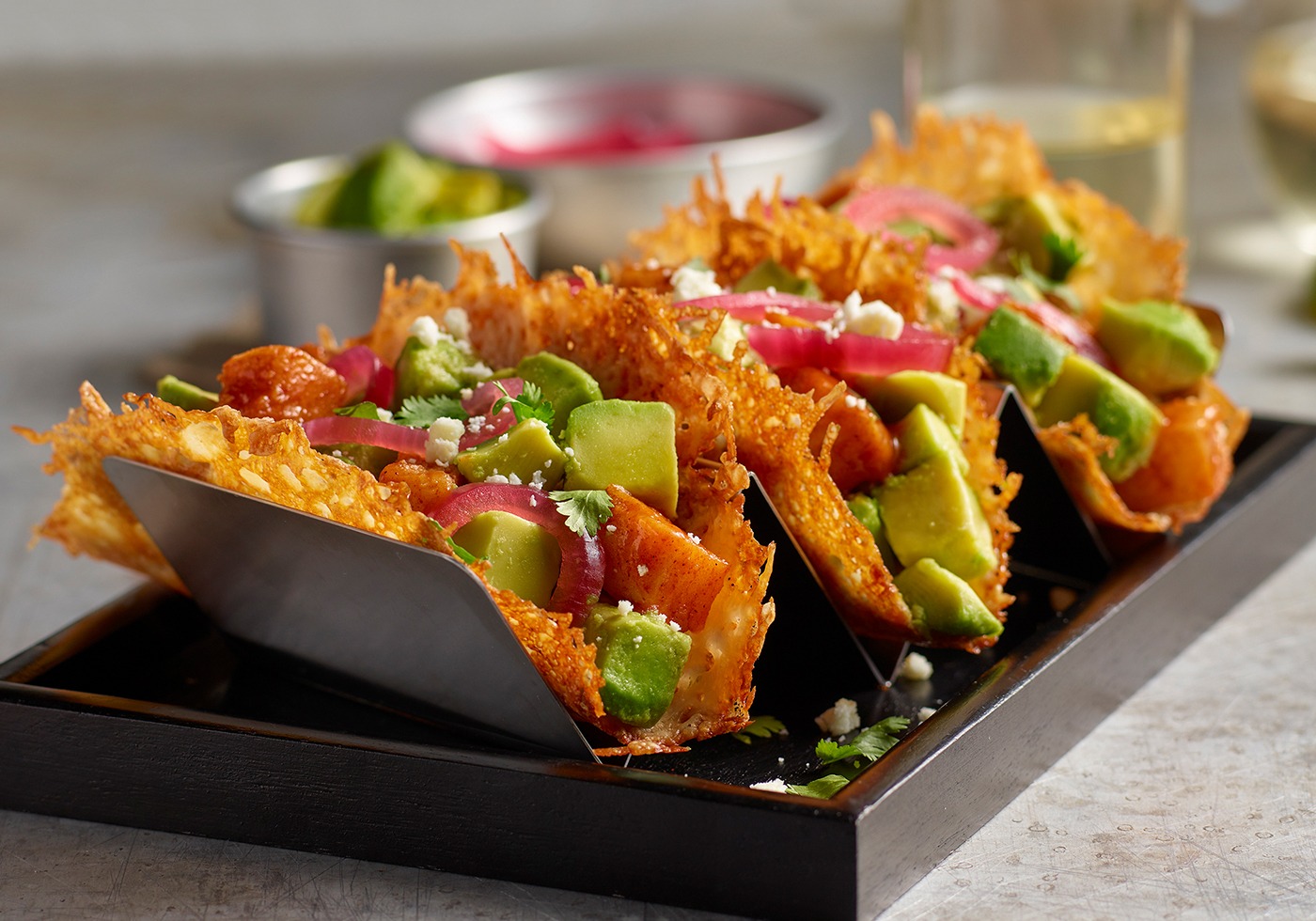 Avocado & Potato Tacos
Plant-based tacos that everyone will love. Grilled queso shells filled with WHOLLY® AVOCADO Diced Avocado and crispy patatas bravas-style potatoes made with LA VICTORIA® Traditional Red Enchilada sauce. Topped with queso fresco, cilantro and pickled red onion.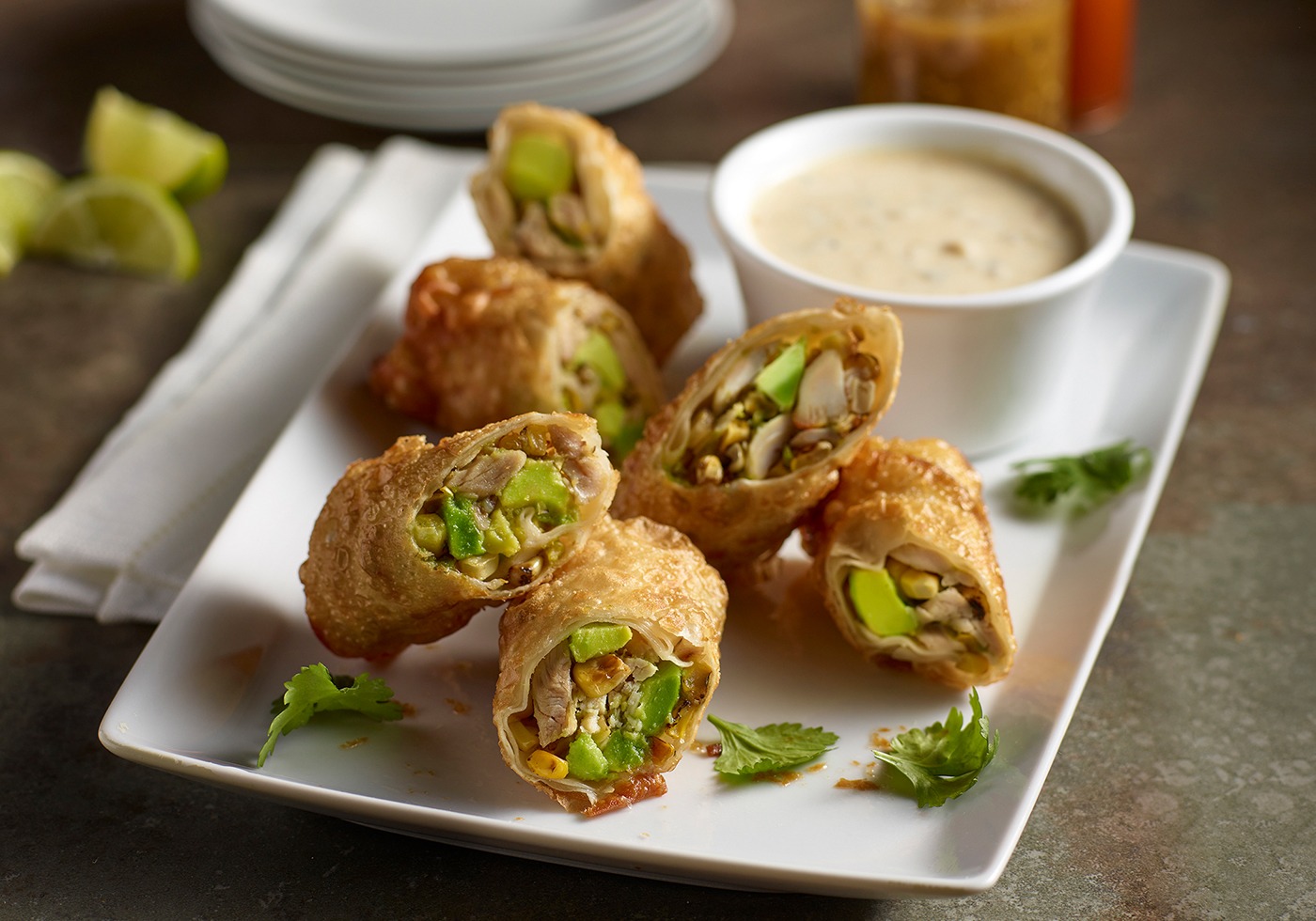 Avocado & Smoked Chicken Egg Roll with Verde Queso Dip
A flavorful blend of smoked chicken, corn and WHOLLY® AVOCADO Diced Avocado wrapped in a crispy wrapper. Accompanied by a Queso Verde Dip made with cheese, Mexican beer and LA VICTORIA® Roasted Salsa Verde.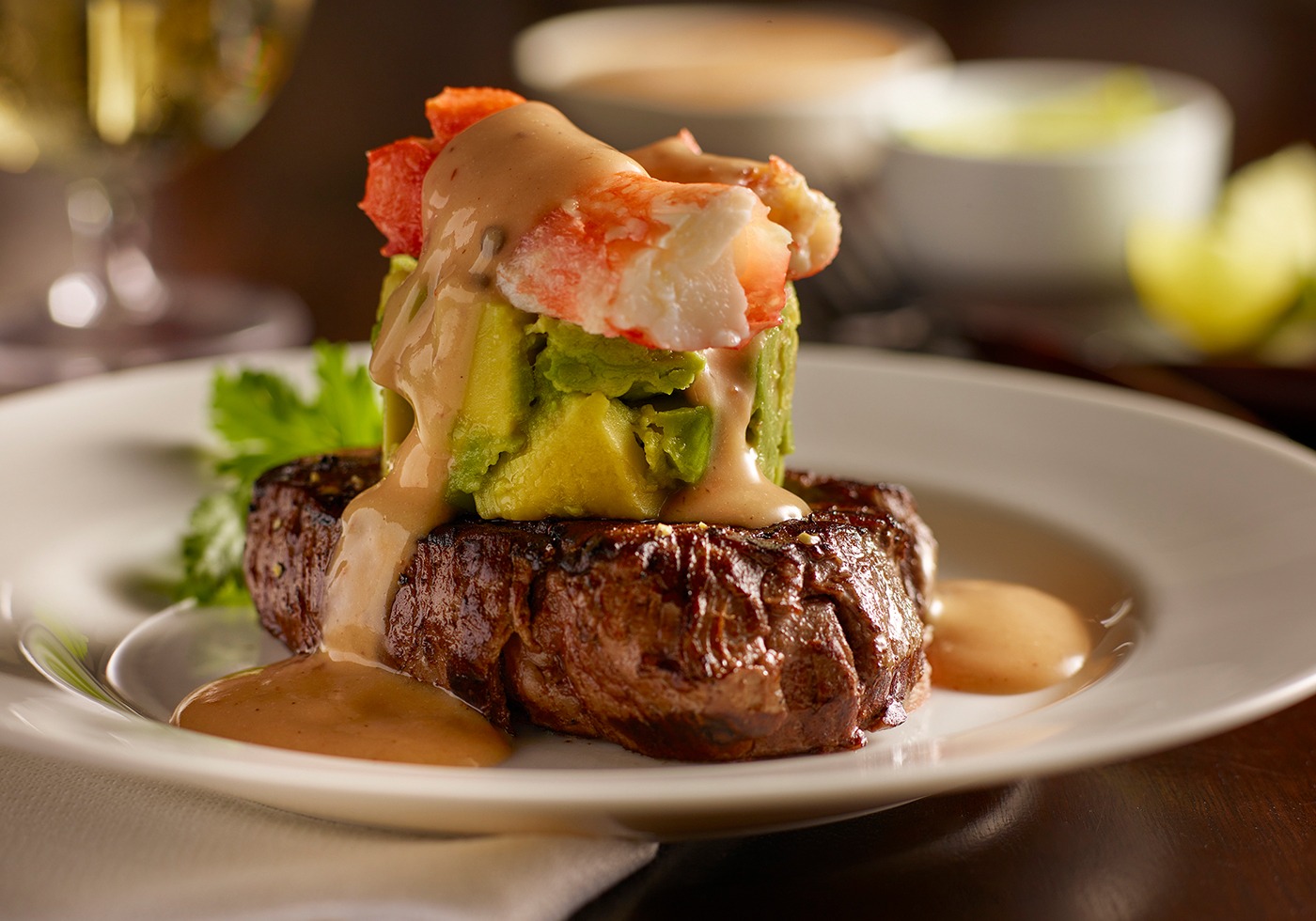 Avocado Oscar
Create the ultimate "Surf & Turf" by topping a grilled beef filet mignon with buttery WHOLLY® AVOCADO Diced Avocado and Alaskan King crab. Finished with a drizzle of Chipotle-Lime Hollandaise Sauce made with EMBASA® Chipotles in Adobo Sauce.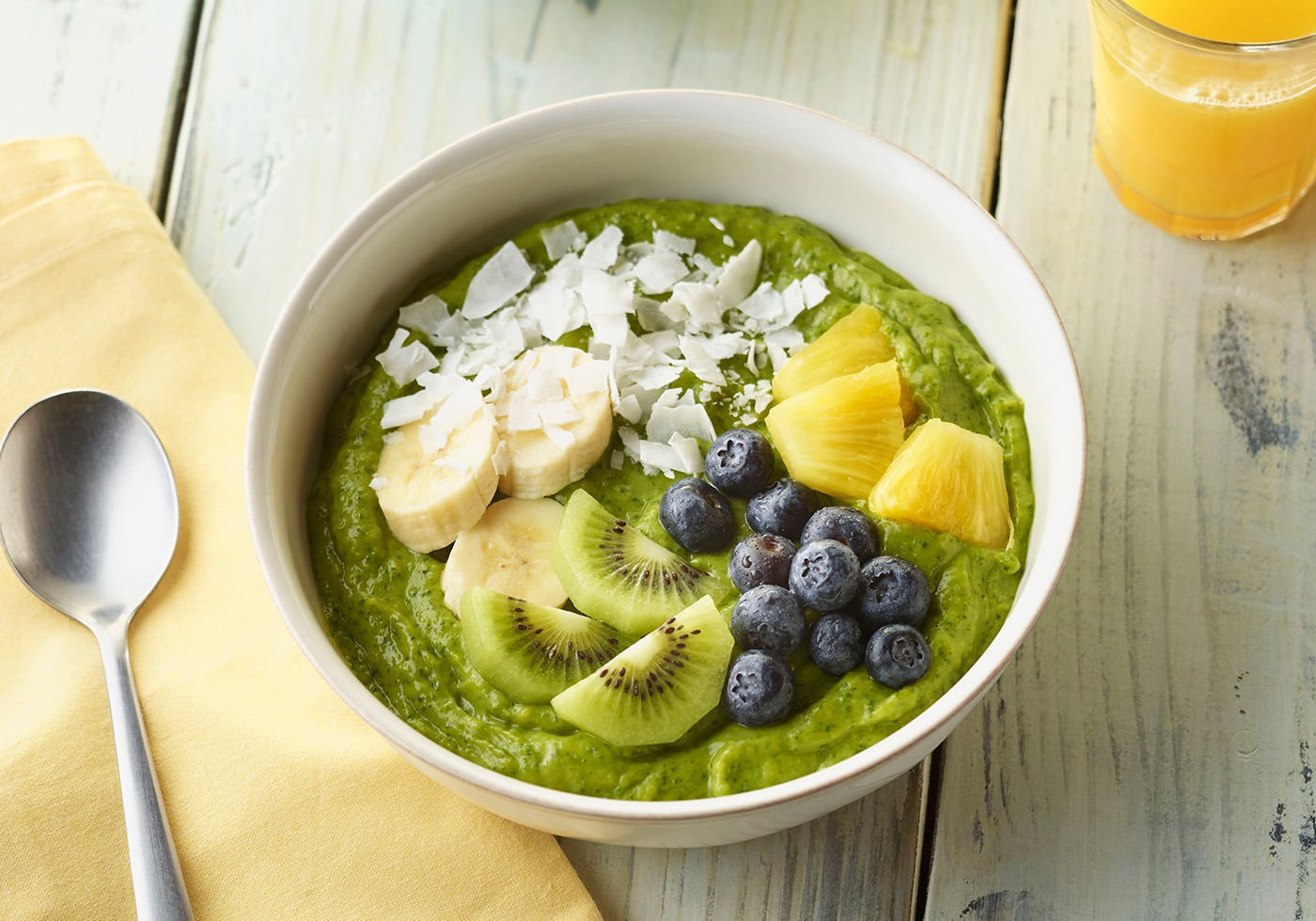 Avocado Smoothie Bowl
Healthful WHOLLY® 100% Avocado makes the perfect base for an energy-packed smoothie bowl when blended with spinach, pineapple, mango and coconut water and topped with fresh blueberries, pineapple, bananas, kiwi and coconut.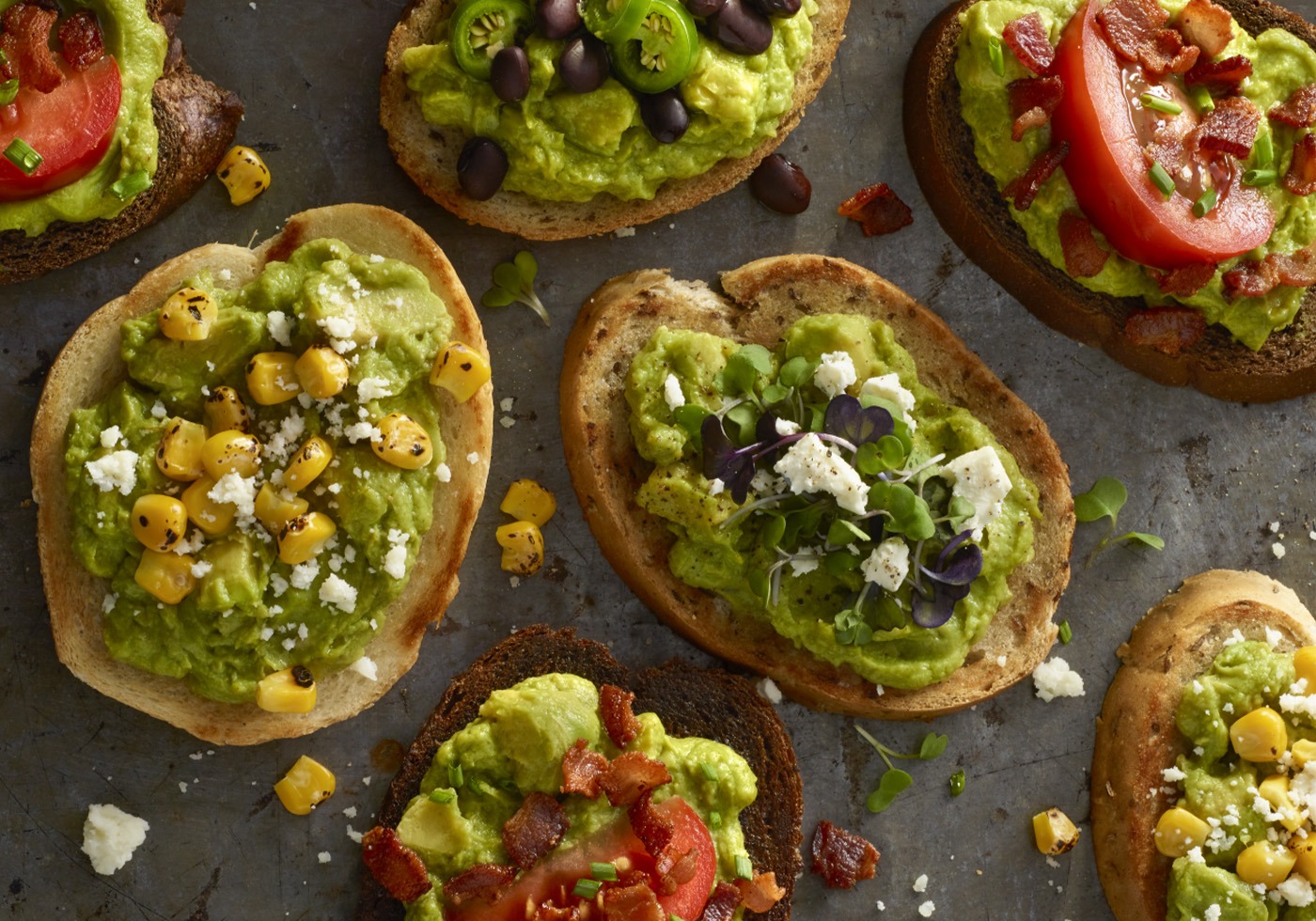 Avocado Toast
The trendy favorite always starts with WHOLLY® Hand-Scooped Avocado, then includes toppings like jalapeños and black beans, roasted corn and cojito cheese, microgreens and feta cheese or bacon and tomato.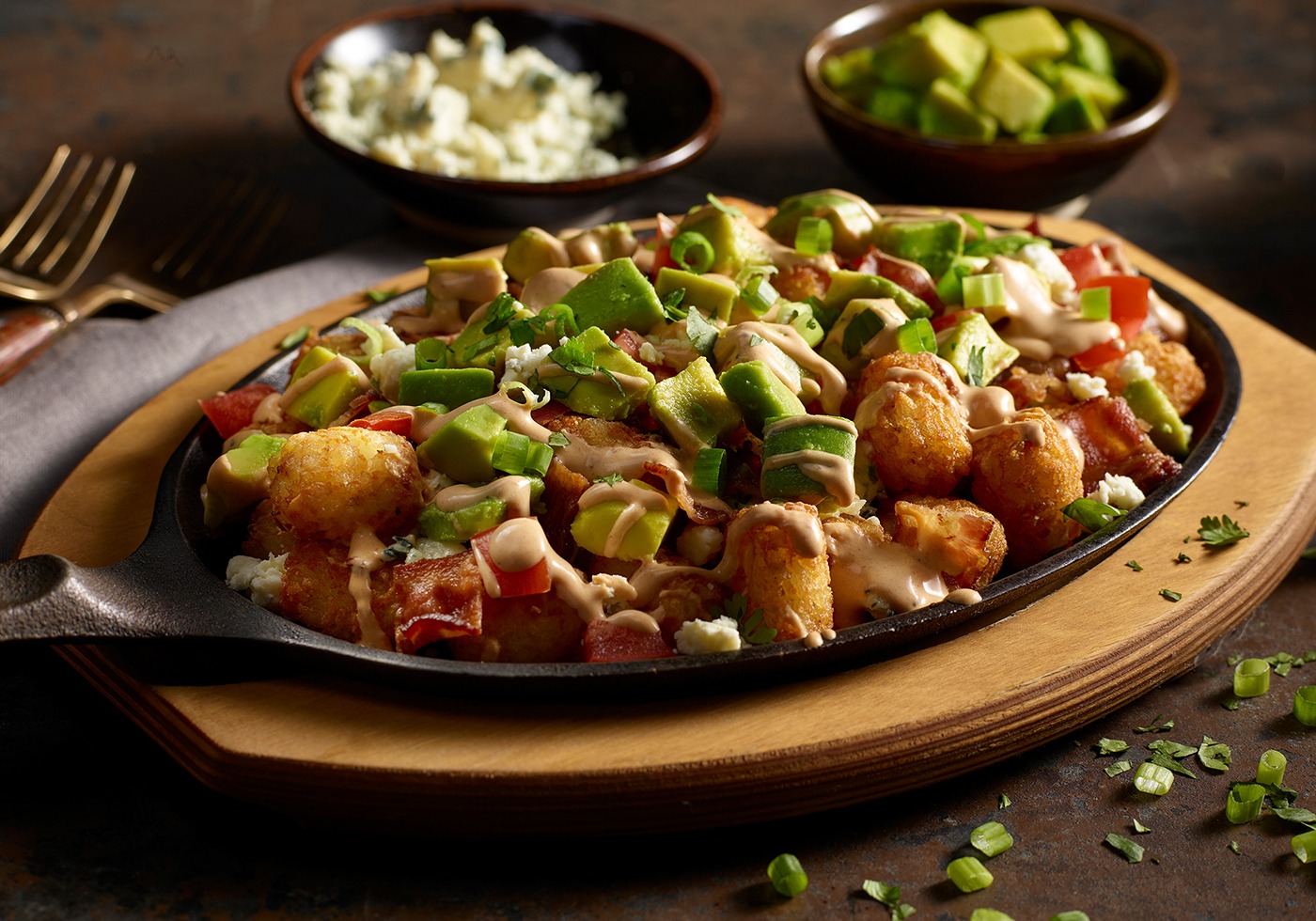 Avotots
A twist on loaded tater tots. Crunchy tater tots topped with WHOLLY® AVOCADO Diced Avocado, gorgonzola crumbles, diced tomatoes, scallions and cilantro, drizzled with an Ancho-Pasilla Lime crema.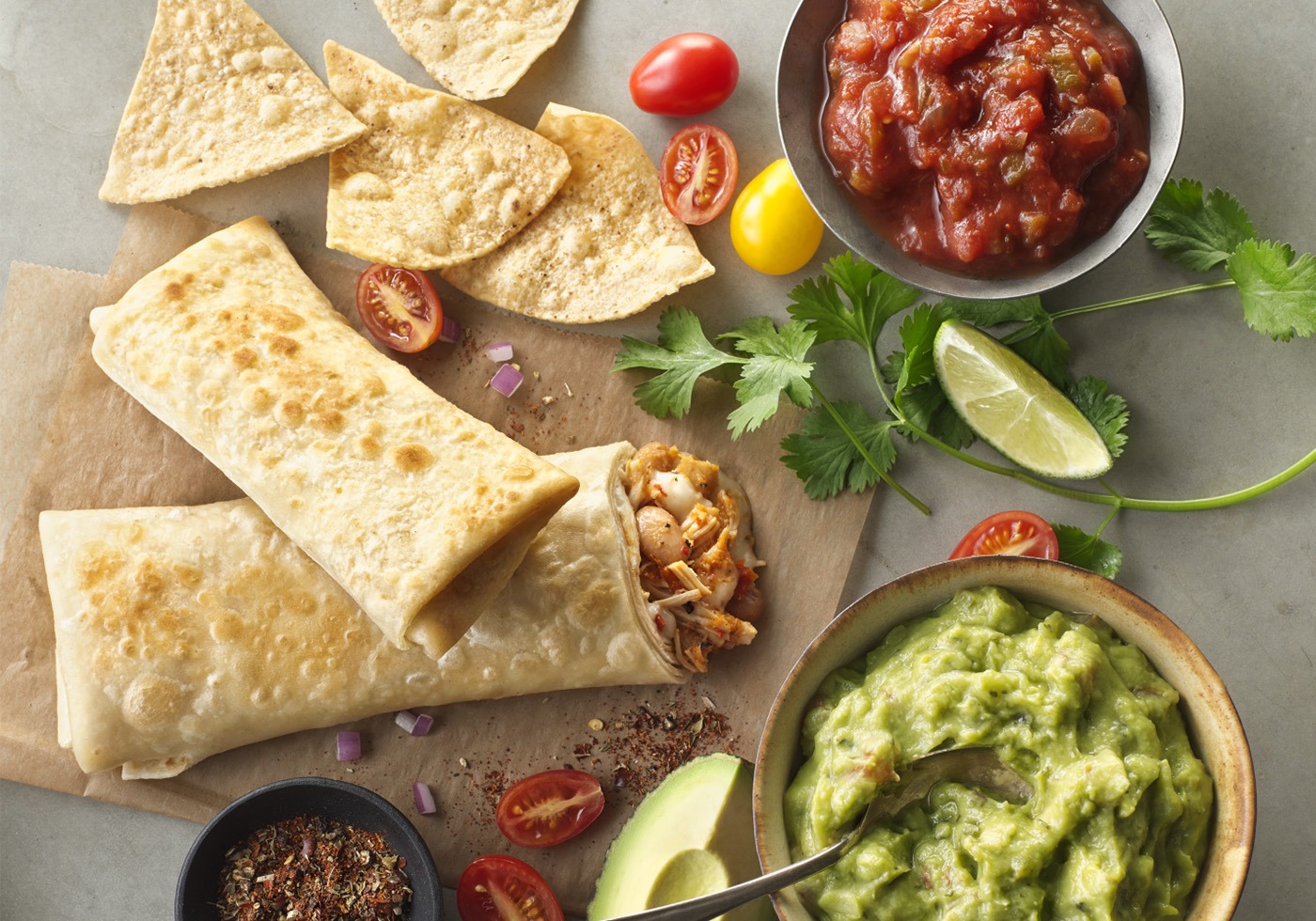 Bean & Cheese Burrito
DON MIGUEL® burritos filled with beans and melty cheese wrapped by hand and served with LA VICTORIA® Thick'N Chunky salsa and WHOLLY GUACAMOLE® Southwest Guacamole.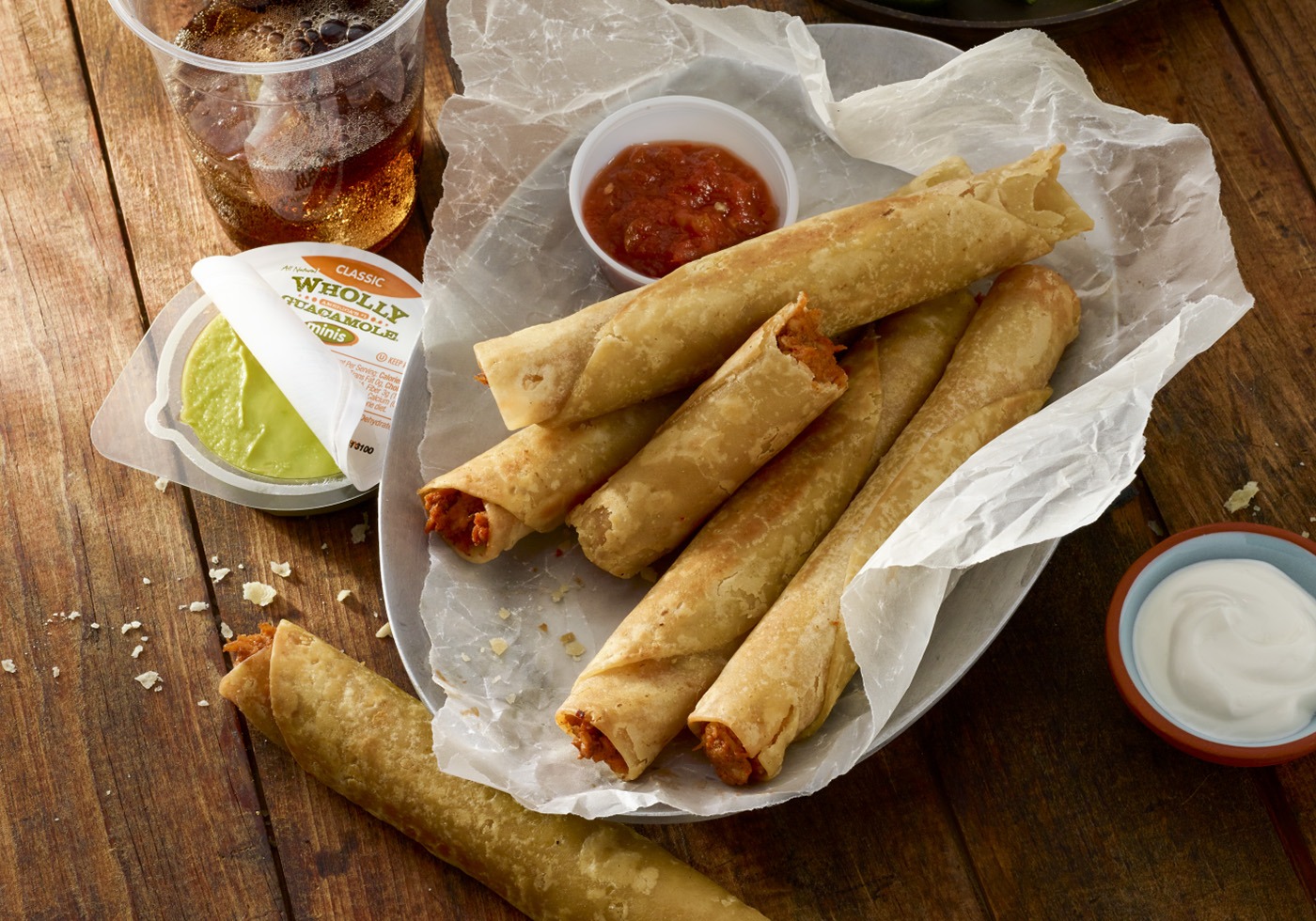 Beef Taquitos & Guacamole
Crispy Beef Taquitos bring the crunch, WHOLLY GUACAMOLE® Classic Minis keep things cool.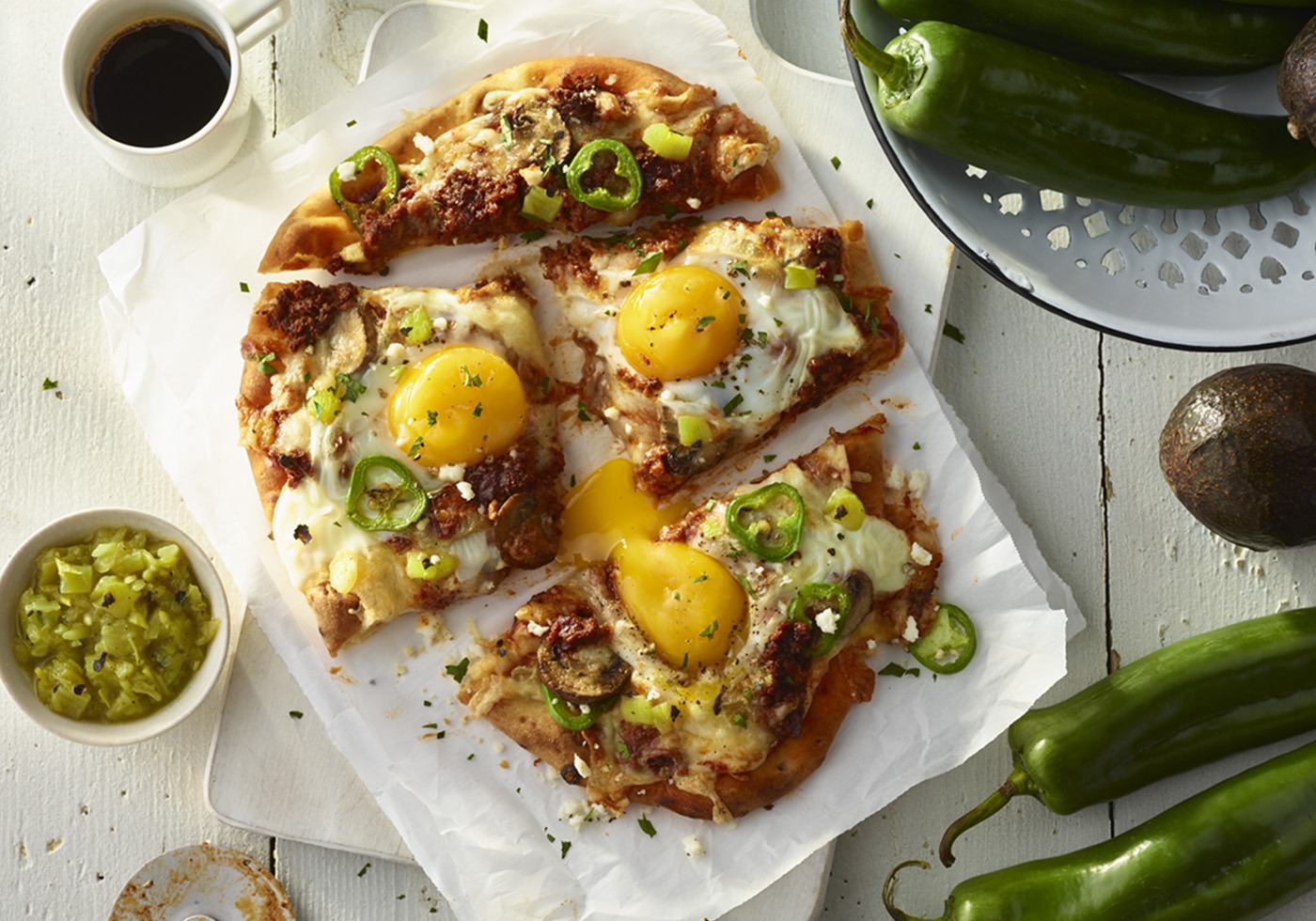 Breakfast Pizza
A thin flatbread crust topped with LA VICTORIA® Red Enchilada Sauce, mozzarella and queso fresco, over-easy eggs and smoky LA VICTORIA® Hatch Green Chiles.