Find the perfect menu ideas for your operation.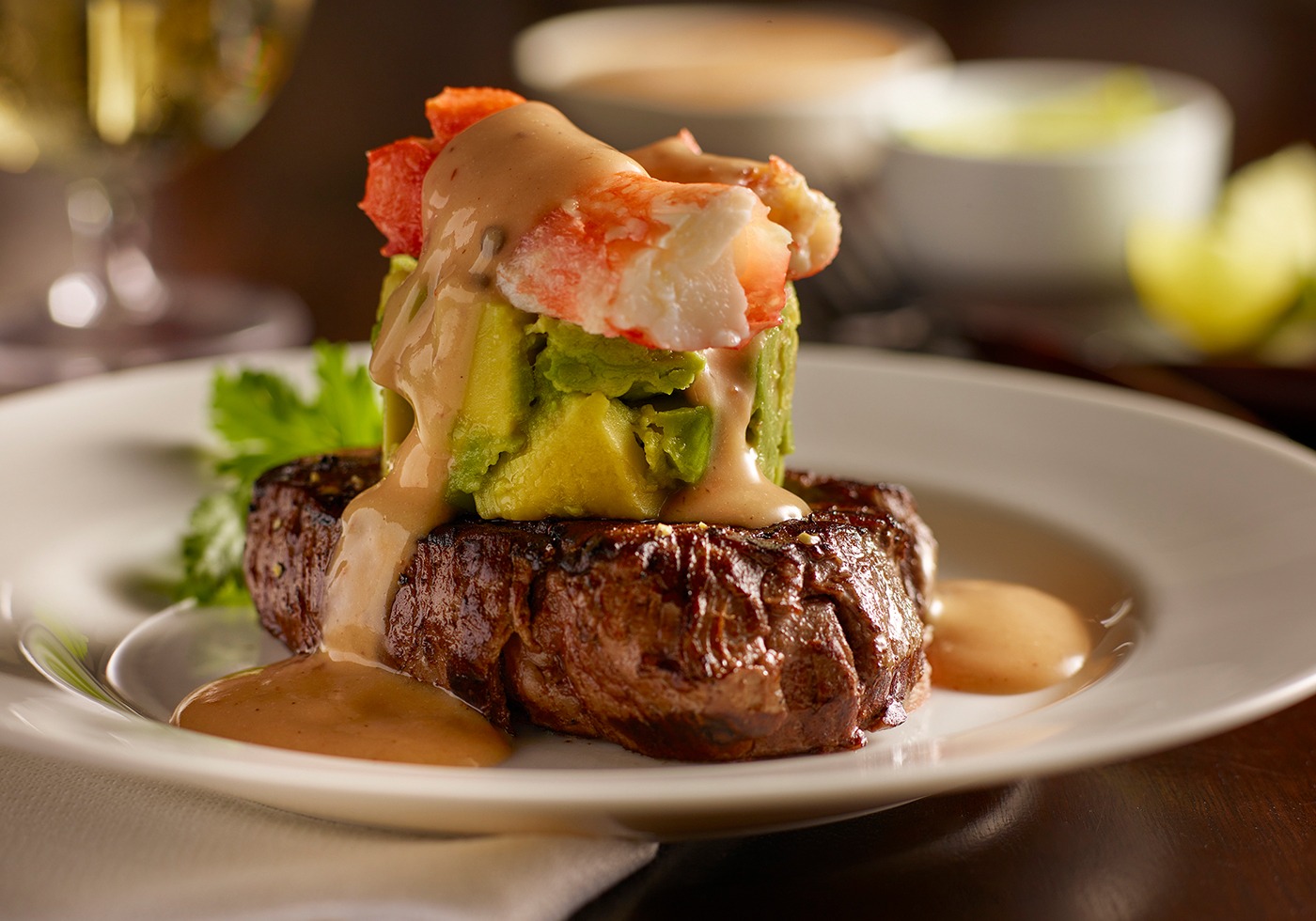 Avocado Oscar
Create the ultimate "Surf & Turf" by topping a grilled beef filet mignon with buttery WHOLLY® AVOCADO Diced Avocado and Alaskan King crab. Finished with a drizzle of Chipotle-Lime Hollandaise Sauce made with TRES COCINAS® Chipotle with Adobo Authentic Pepper Paste.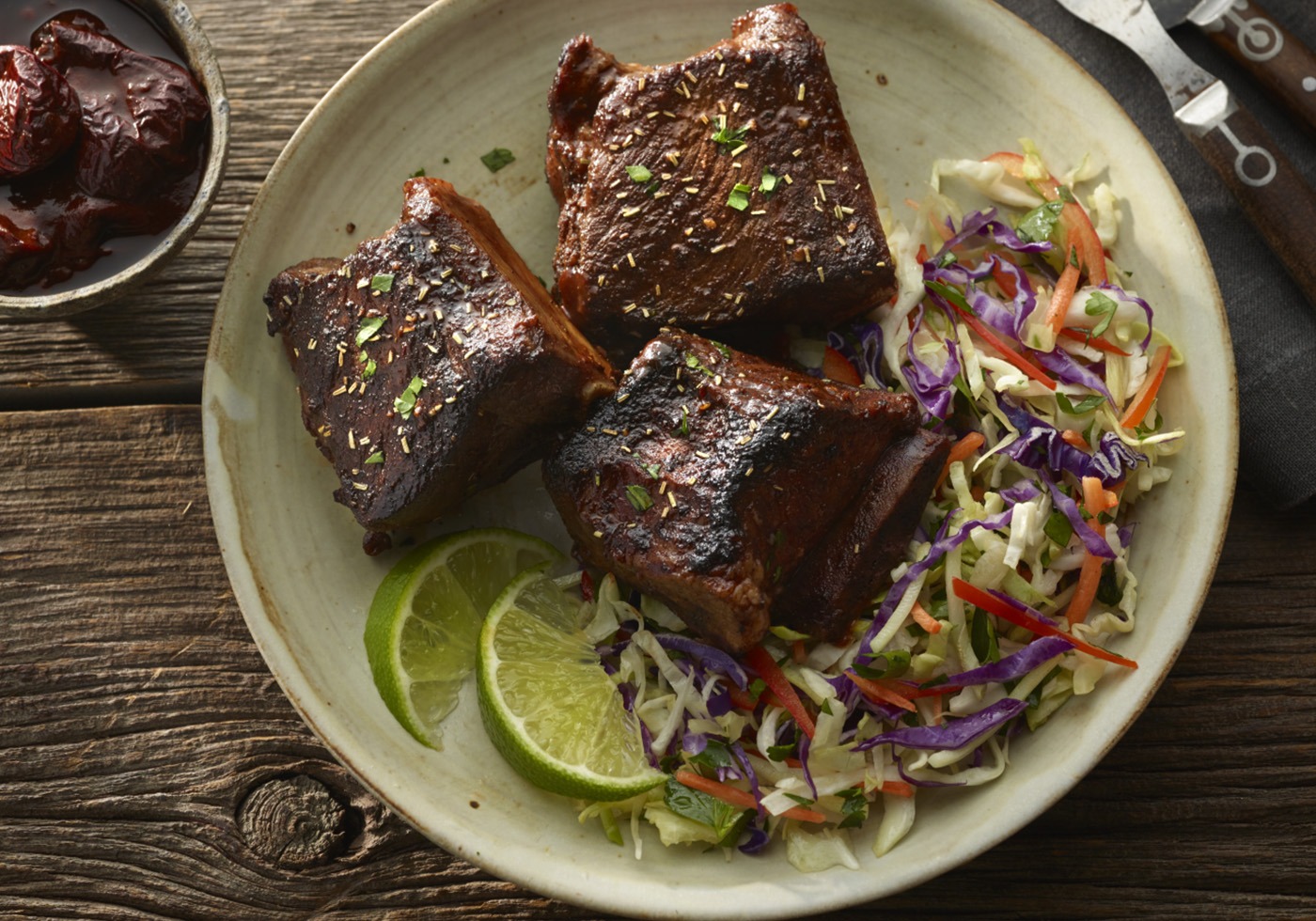 Chipotle Beef Short Ribs
Bring some smoke to the BBQ with tender beef short ribs braised with EMBASA® Chipotle Peppers in Adobo Sauce.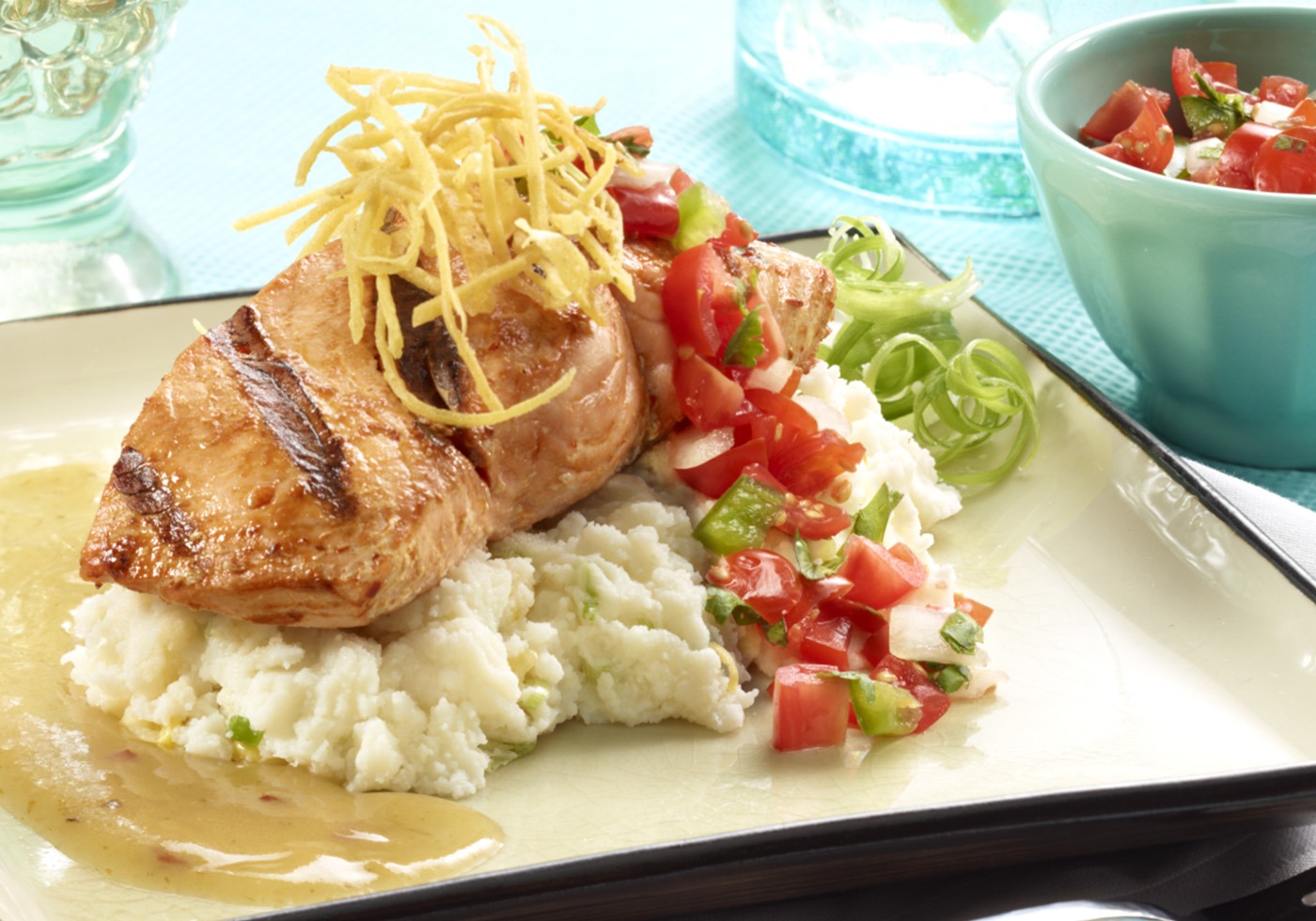 Chipotle Honey Glazed Salmon
Fresh salmon coated with a glaze of honey and EMBASA® Chipotle Peppers in Adobo Sauce and then grilled for the perfect blend of smoky and sweet.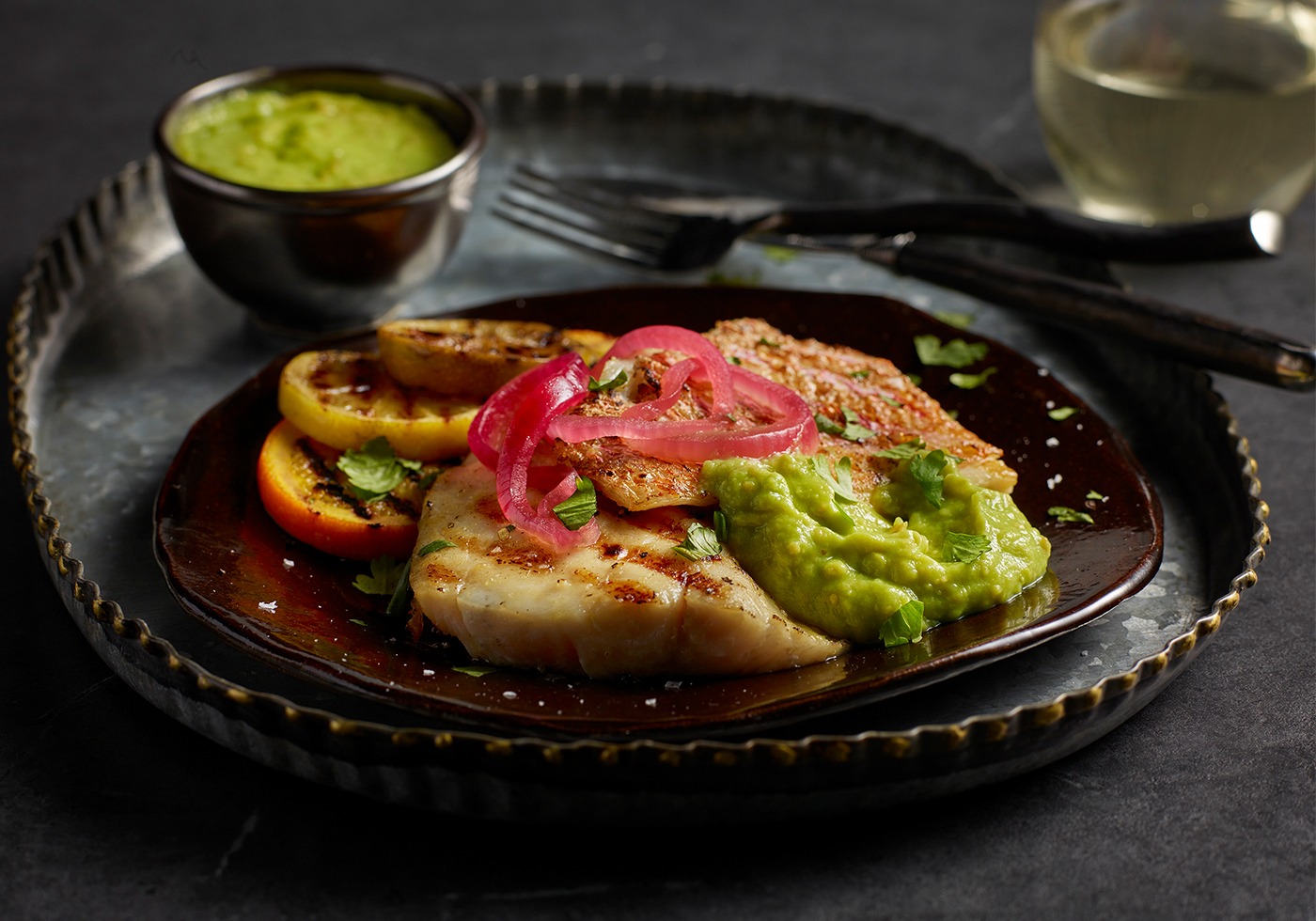 Grilled Red Snapper with Avocado & Tomatillo Salsa
Simple and delicious. Freshly, grilled Red Snapper accompanied by a house-made Avocado-Tomatillo Salsa of roasted tomatillos, jalapenos, garlic and lime mixed with WHOLLY® AVOCADO Hand-Scooped Avocado. Garnished with pickled red onions, cilantro and grilled citrus slices.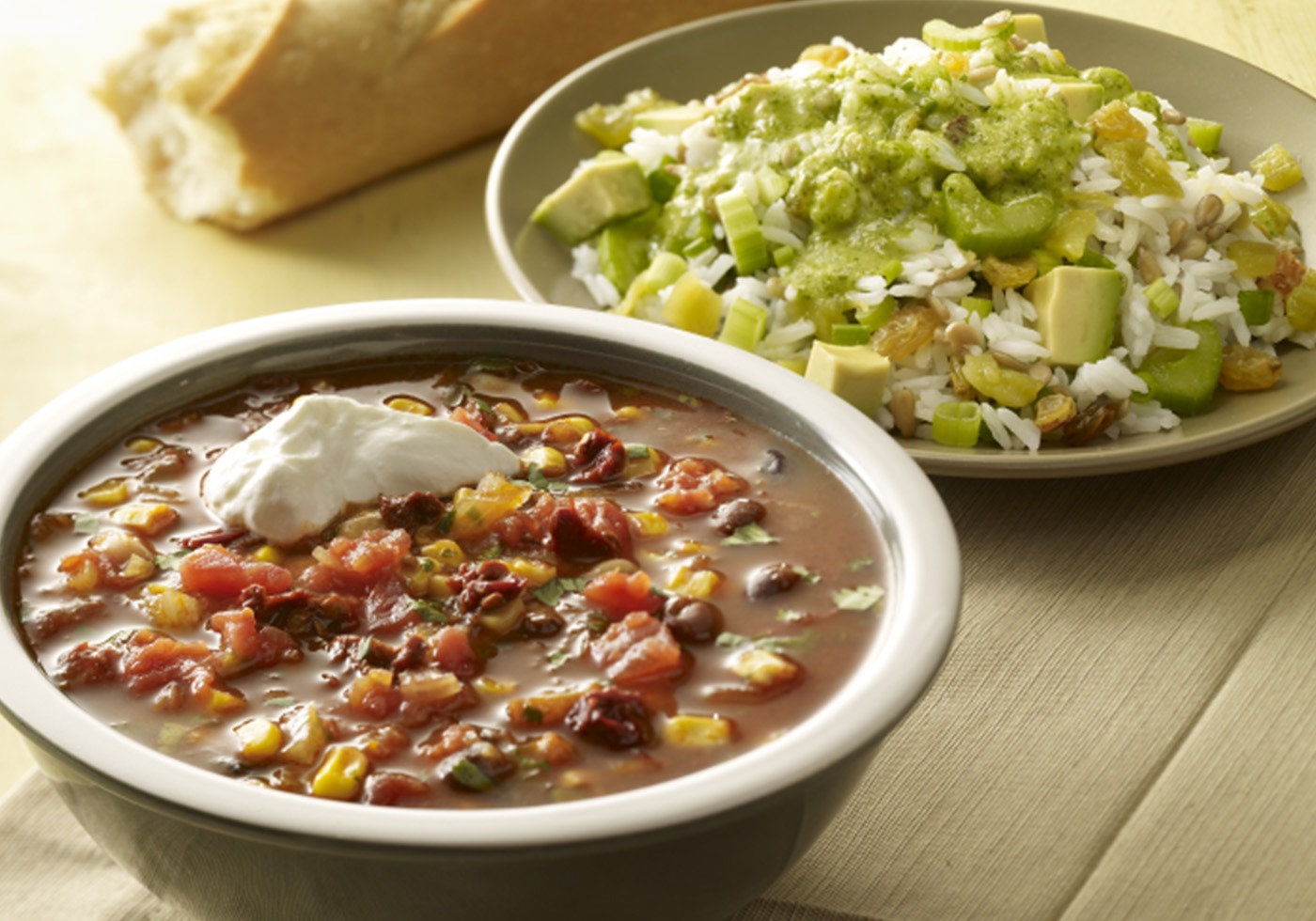 Mexican Chili
Hearty bowl of Mexican-style chili infused with EMBASA® Chipotle Peppers and HERDEZ® Salsa Casera, topped with a dollop of sour cream and served with a WHOLLY® Avocado side salad.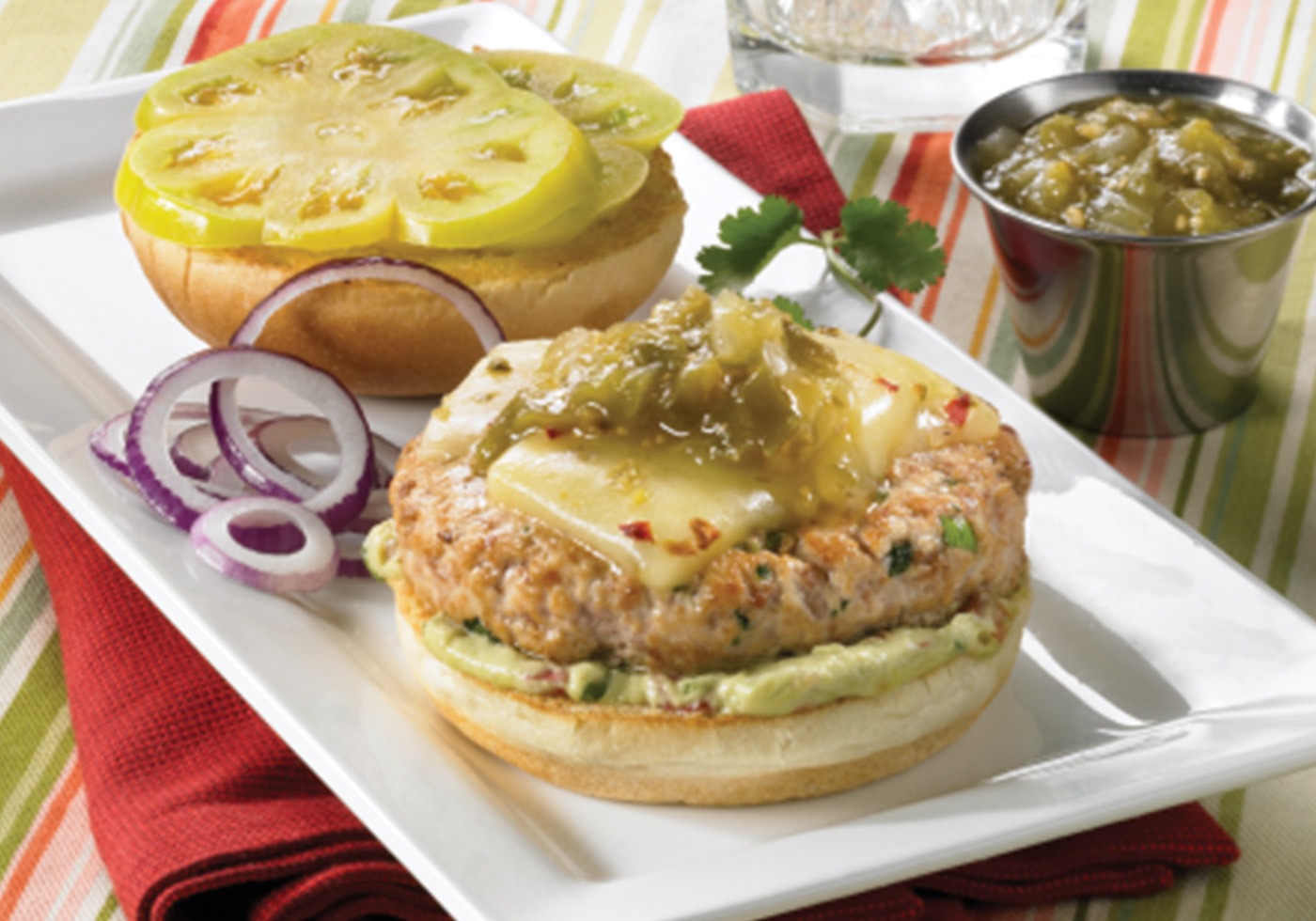 Salsa Verde Turkey Burger
Lean ground turkey seasoned with Mexican spices and topped with EMBASA® Salsa Verde gives this burger a juicy bite.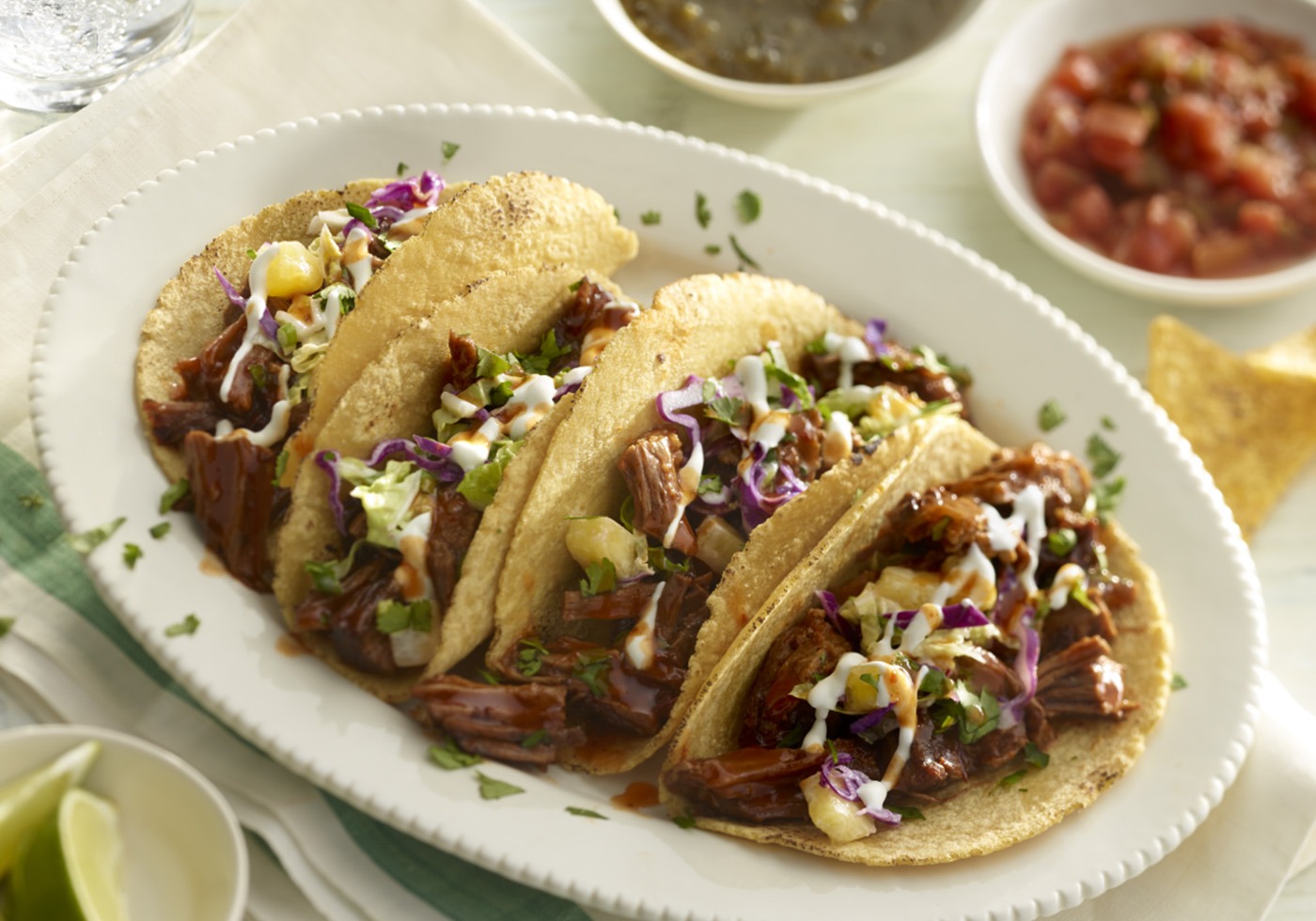 Shredded Chipotle Beef Tacos with Sweet Pineapple Slaw
Tender beef slowly simmered in LA VICTORIA® Red Enchilada Sauce and EMBASA® Chipotle Chiles in Adobo Sauce, then shredded and piled into warm, grilled corn tortillas. Topped with a sweet pineapple slaw, cilantro, sour cream and a drizzle of LA VICTORIA® Red Enchilada Sauce.