Find the perfect menu ideas for your operation.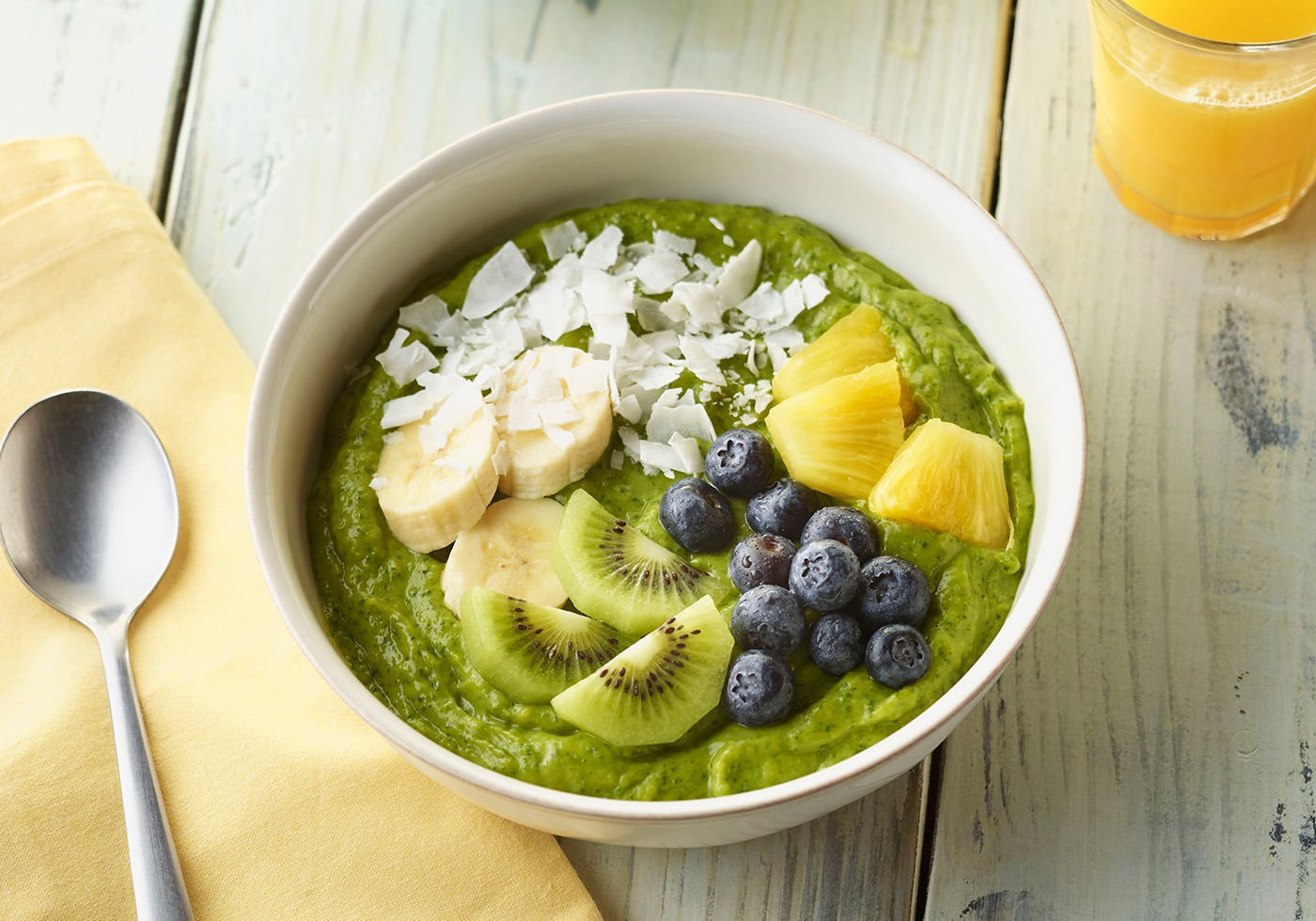 Avocado Smoothie Bowl
Healthful WHOLLY® 100% Avocado makes the perfect base for an energy-packed smoothie bowl when blended with spinach, pineapple, mango and coconut water and topped with fresh blueberries, pineapple, bananas, kiwi and coconut.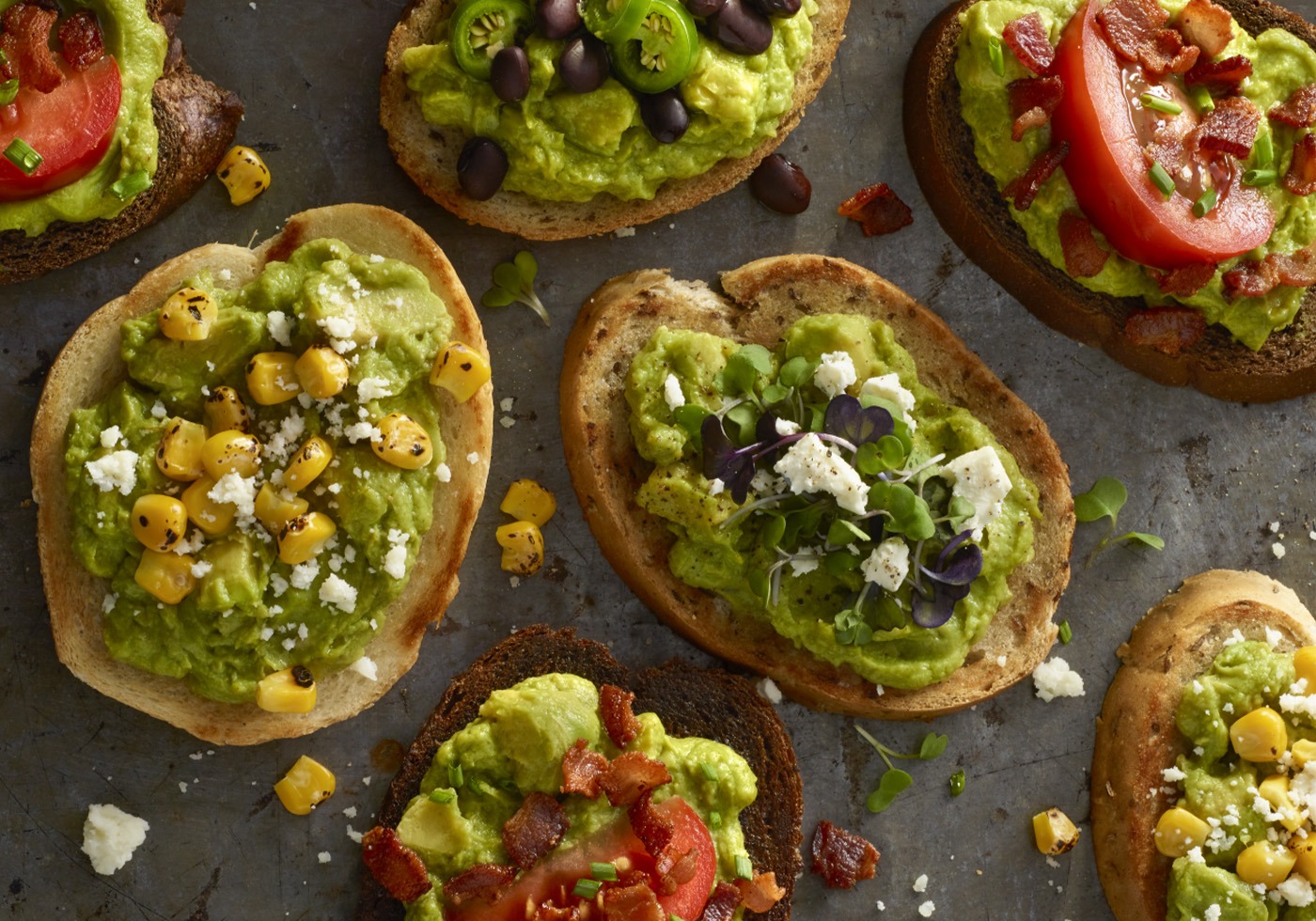 Avocado Toast
The trendy favorite always starts with WHOLLY® Hand-Scooped Avocado, then includes toppings like jalapeños and black beans, roasted corn and cojito cheese, microgreens and feta cheese or bacon and tomato.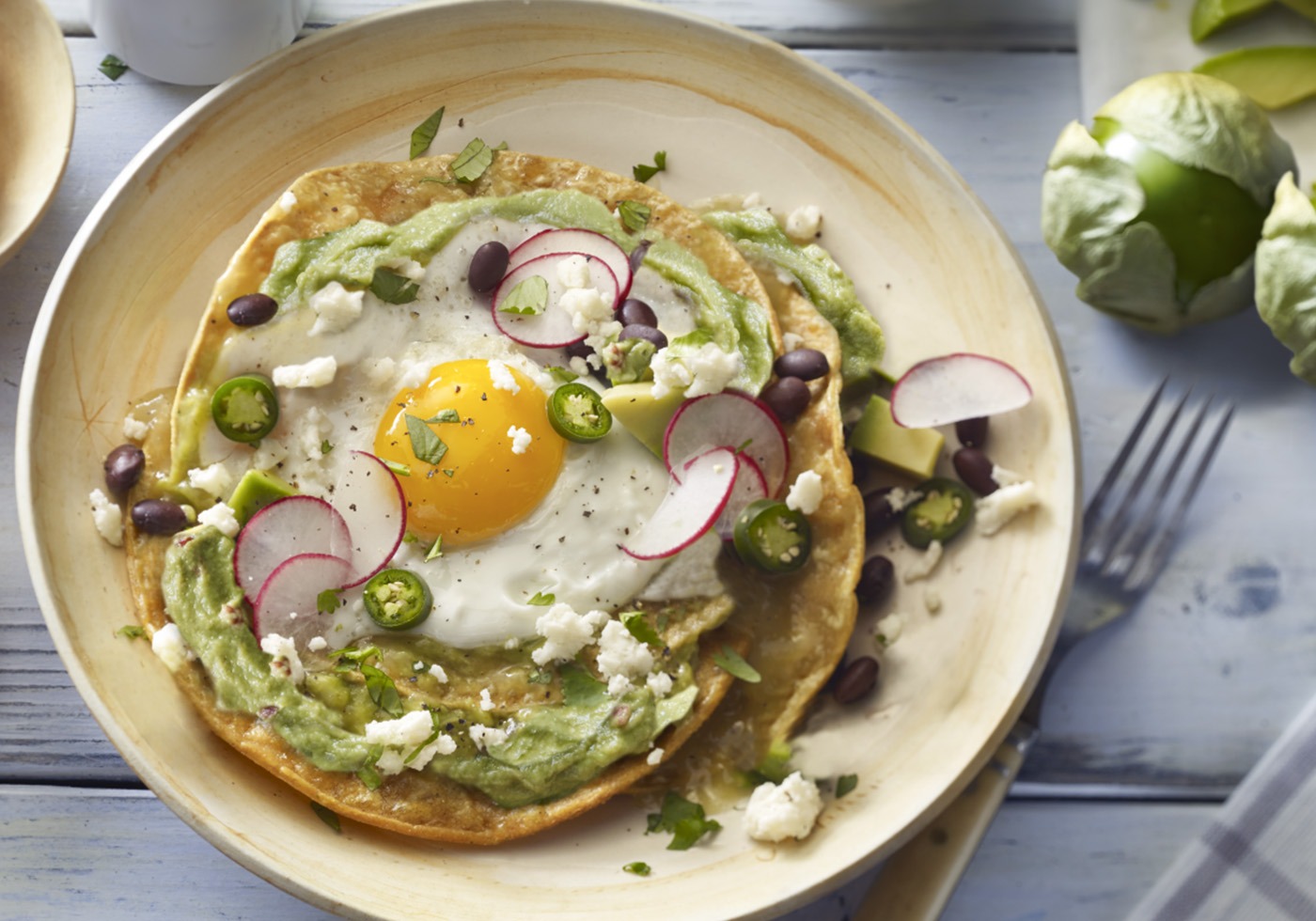 Chilaquiles
Toasted corn tortillas with a layer of WHOLLY® 100% Chunky Avocado, then topped with an over-easy egg, cilantro, sliced radish and cotija cheese. Served with a side of LA VICTORIA® Suprema® Salsa.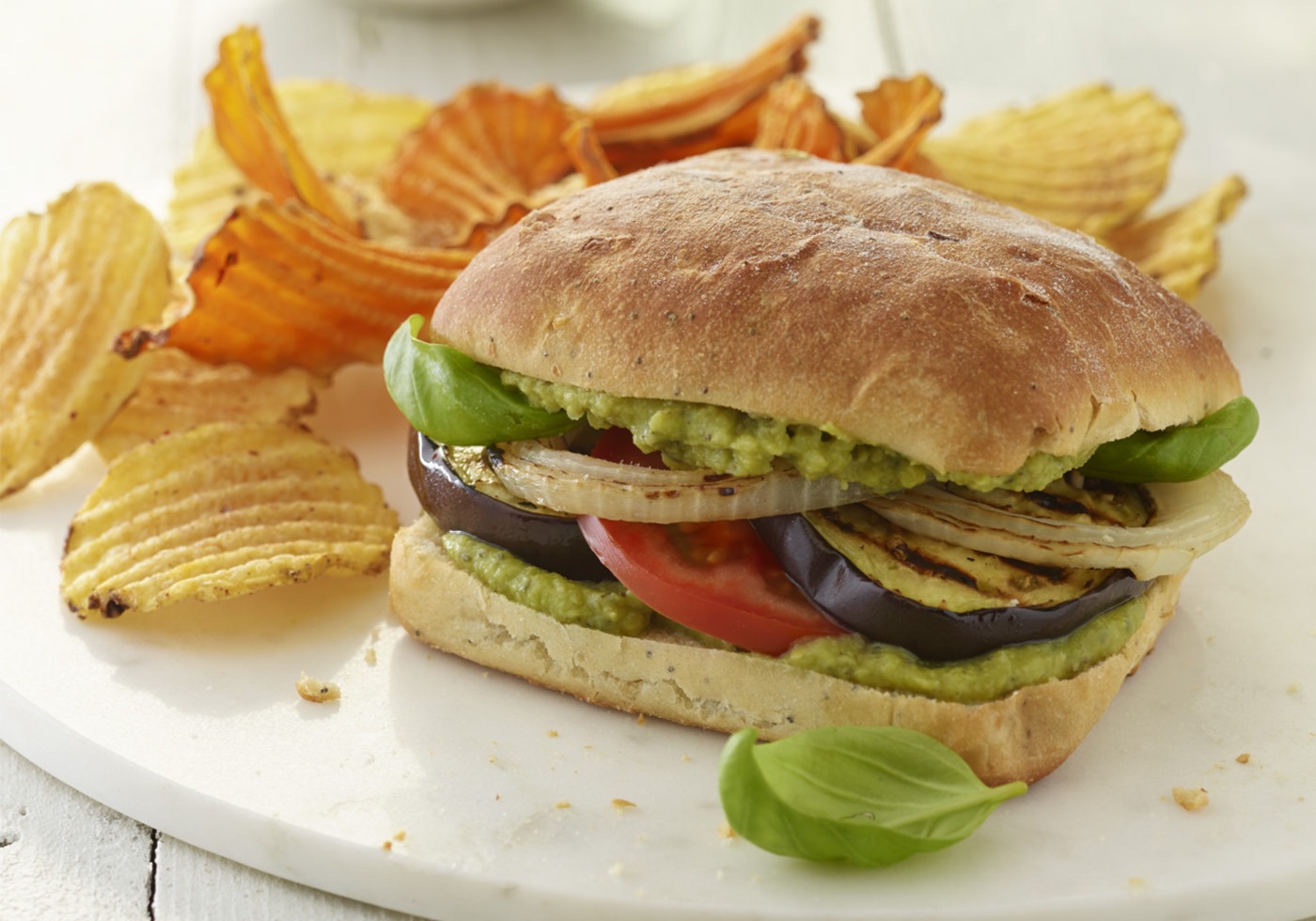 Grilled Veggie & Avocado-Pesto Ciabatta
Grilled, seasonal veggies piled high and topped with a hearty blend of pesto and WHOLLY® 100% Avocado Pulp, served on a ciabatta roll.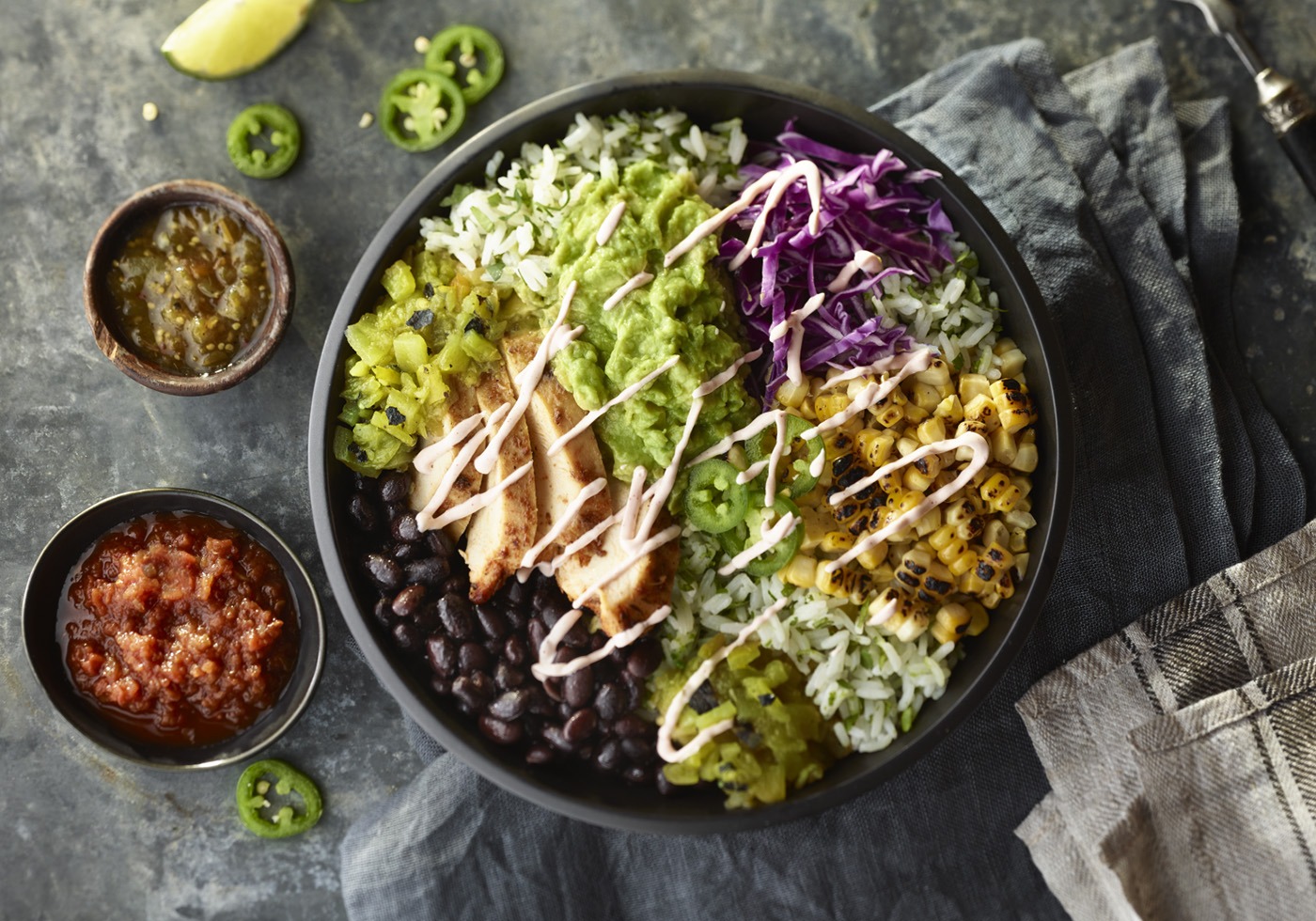 Mexican Bowl
Build a protein-packed bowl with chipotle chicken, black beans, cilantro rice, roasted corn, LA VICTORIA® Hatch Green Chiles, LA VICTORIA® Roasted Verde, LA VICTORIA® Thick'N Chunky Salsa, and WHOLLY® Hand-Scooped Avocado.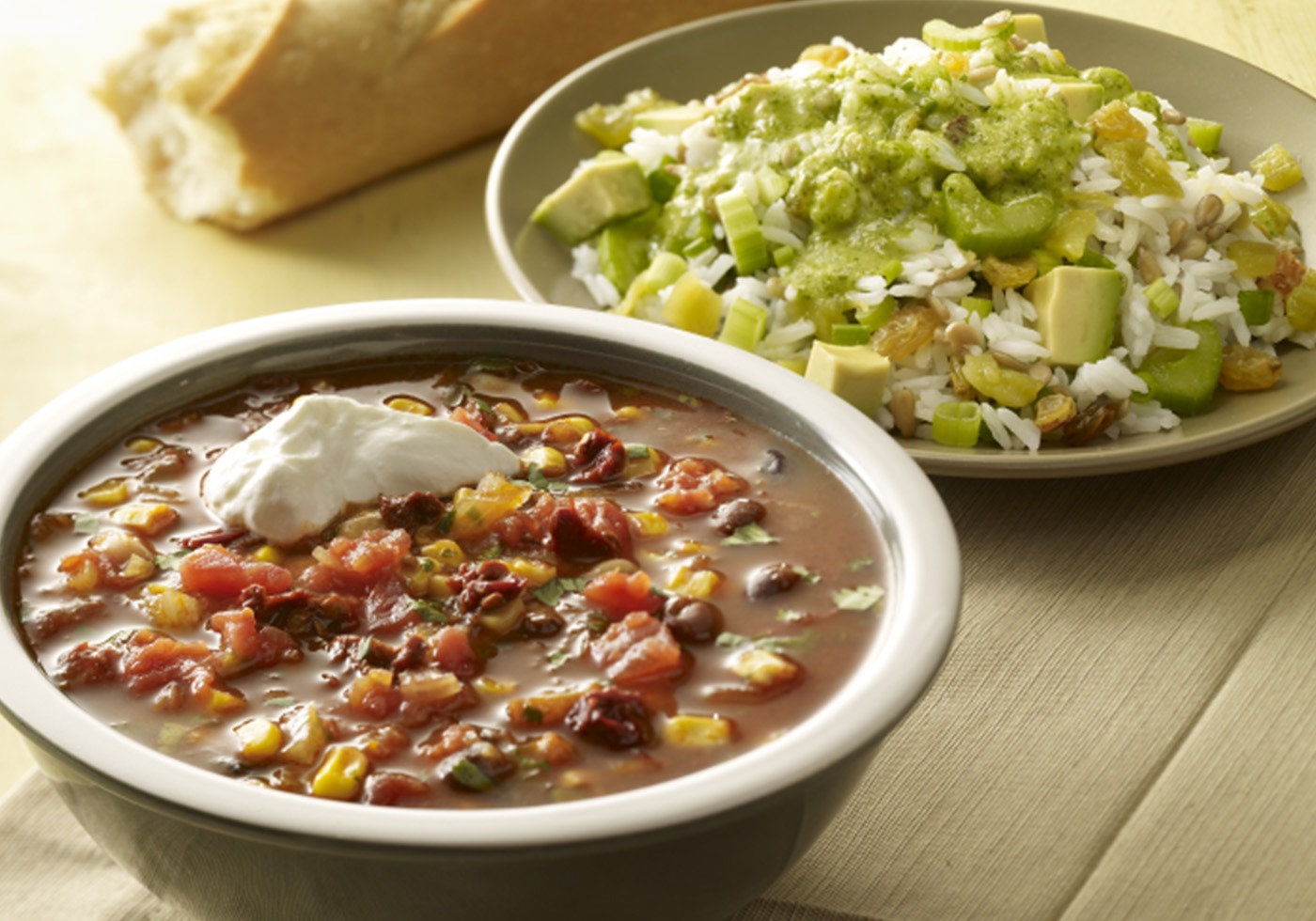 Mexican Chili
Hearty bowl of Mexican-style chili infused with EMBASA® Chipotle Peppers and HERDEZ® Salsa Casera, topped with a dollop of sour cream and served with a WHOLLY® Avocado side salad.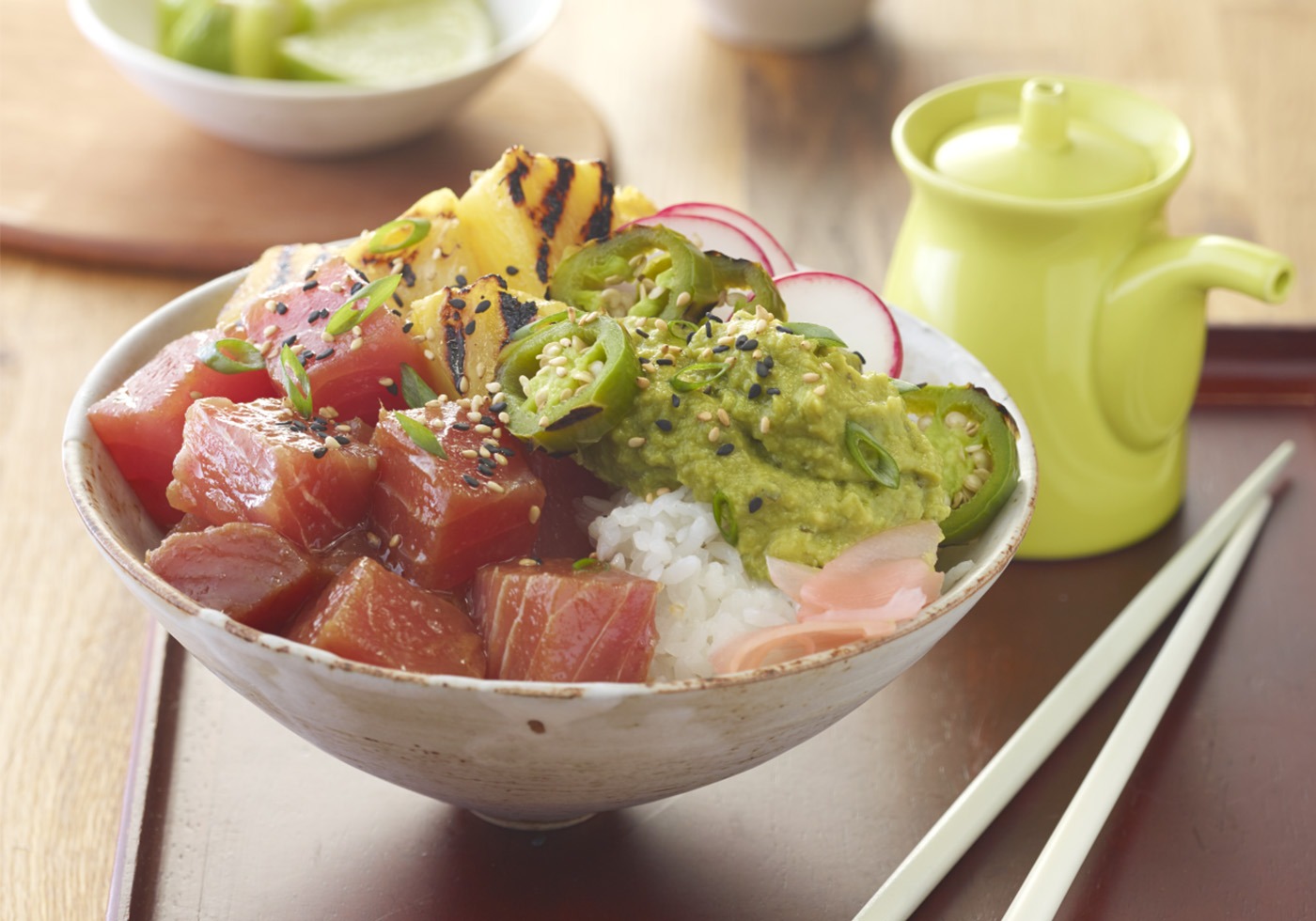 Poke Bowl
Fresh-caught yellowfin tuna paired with sticky rice, grilled pineapple and jalapeños, sliced radishes, ginger and WHOLLY® Hand-Scooped Avocado. Topped with sesame seeds.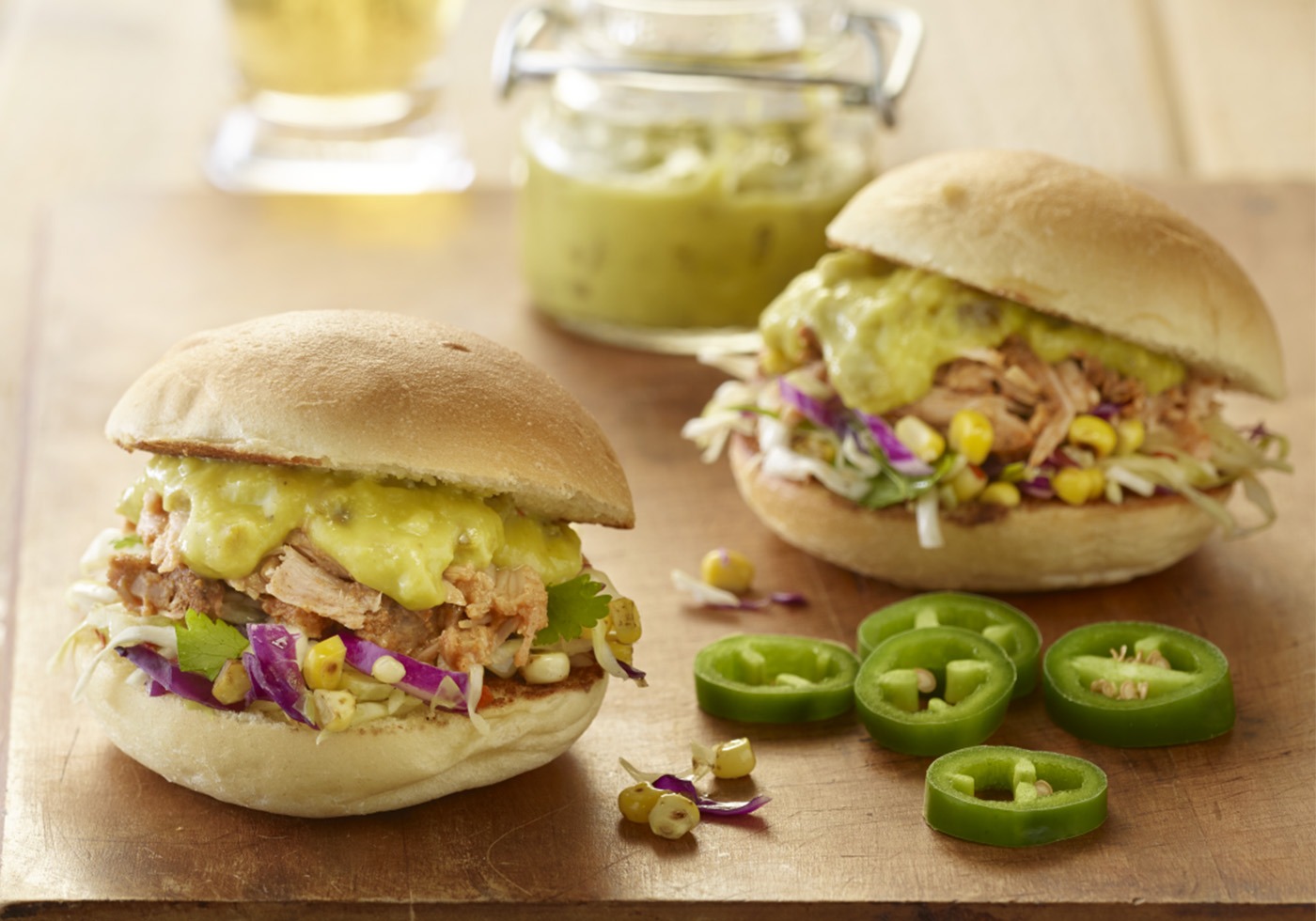 Pulled Pork & Honey Jalapeño Avocado Sliders
Tender, slow-cooked pulled pork gets topped off with a sweet and spicy blend of jalapeños, honey and WHOLLY® 100% Avocado, served on mini buns with red onion and roasted corn.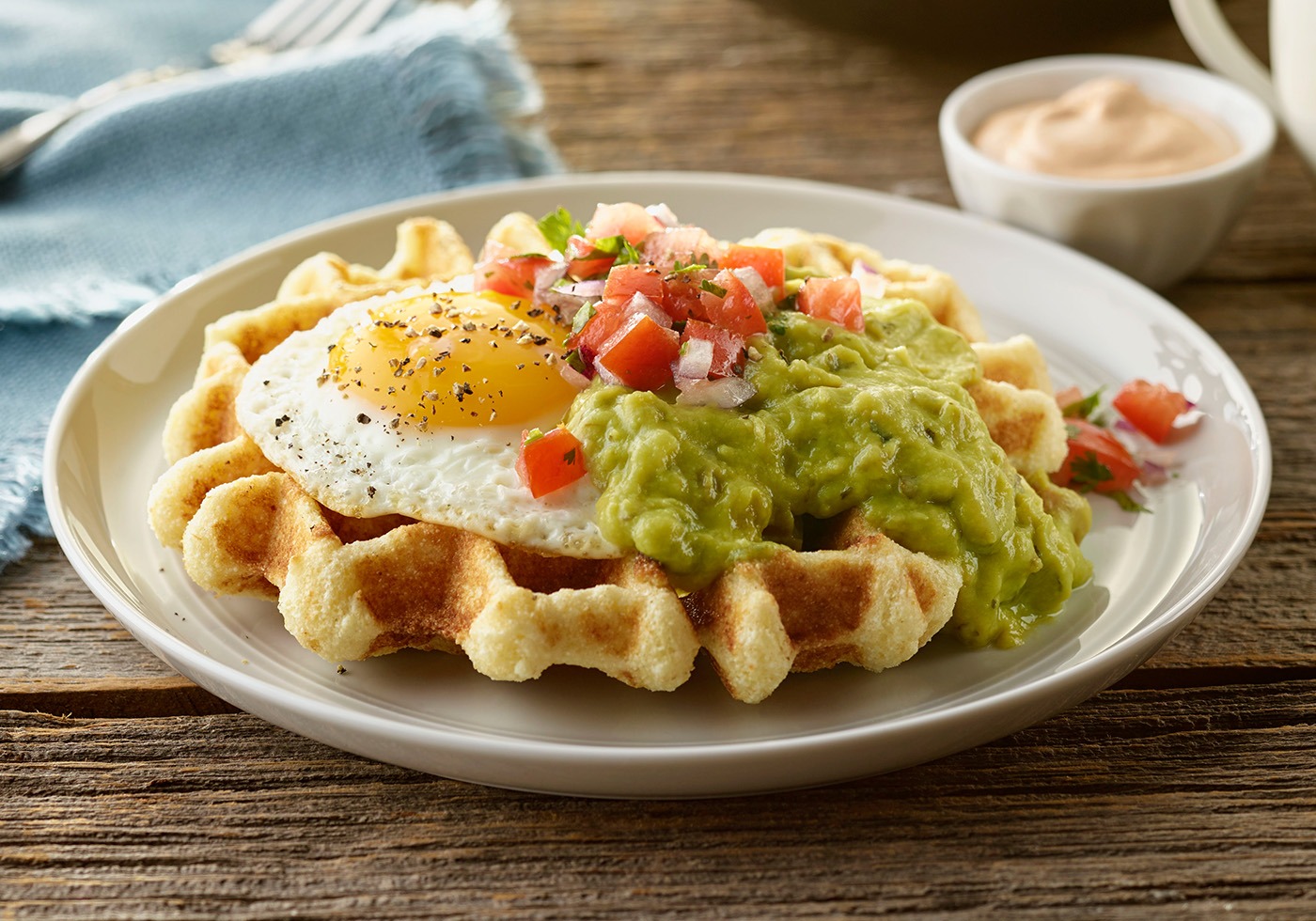 Sunny-Side Up Waffle
A hearty cornmeal waffle topped off with a sunny-side up egg, pico de gallo, and WHOLLY® Hand-Scooped Avocado.