A Hunger for New Ethnic Cuisine
Ethnic flavors are showing up more and more on menus across the nation. This exciting change can be attributed to consumers' shifting tastes and hunger for new food experiences.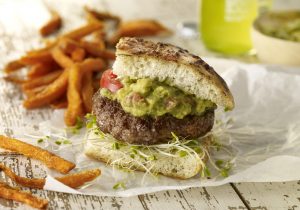 Technomic's 2018 Ethnic Food & Beverage Consumer Report found that 62% of consumers seek out ethnic and ethnic-influenced menu selections from restaurants and other foodservice venues at least once every month. And about half of consumers find ethnic flavors generally or extremely appealing.
Consumers are more excited about ethnic foods than ever before. Technomic found that 24% of consumers are trying more unique global cuisine and beverages than they did just two years ago. Focusing on just 18- to 35-year-olds, that percentage jumps to 35%, showing a growing appetite for new food experiences.
 Mexican Flavors In Demand
Mexican cuisine is among the top 5 most appealing cuisines, according to Technomic. Research also found Mexican food is the second favorite type of cuisine among consumers, with a majority saying it's appealing or extremely appealing.
The easiest way to add authentic ethnic flavors to your menu is to use Mexican-inspired toppings with familiar fare you're already making and your customers already love. Spice up items like burgers, sandwiches, pizzas, salads, soups and breakfast foods — burgers topped with avocado was a fast-growing menu option in 2018, increasing by 9%.
From salsas to guacamole to a variety of exciting peppers, we can help you add a Mexican twist to your menu favorites.