Salsa is best known for topping and dipping, but its purposes go well beyond the scoop of a tortilla chip. Its bold flavors can serve as an important element for nearly any stage of prep – while saving time and stretching your ingredients further along the way.
Less labor-intensive menu item preparation is the #1 initiative restaurants are planning to adopt for 2021, according to the Technomic Planning Program (January 2021). Using salsa as an ingredient in cooking can impart its signature spices to any dish – while reducing the labor needed to chop and peel.
Here are some of our favorite ways to use salsa outside of the scoop: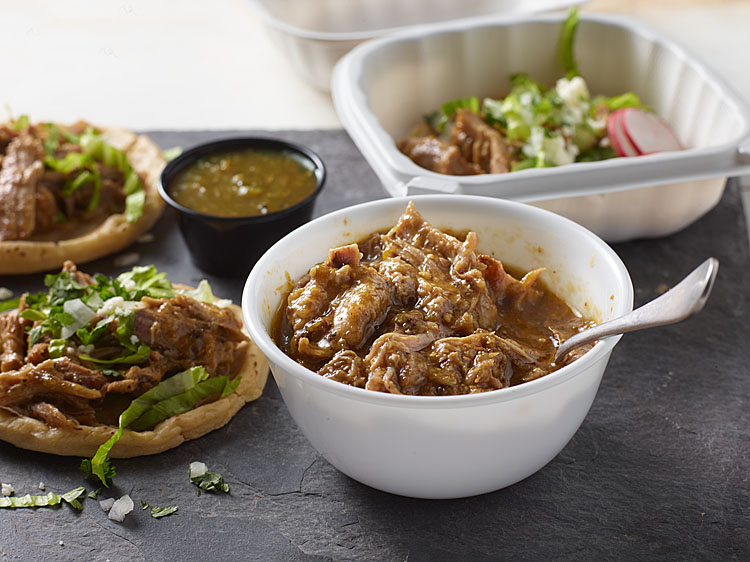 Bold Braising – This low and slow cooking style allows tougher, more economical cuts of meat and poultry to become deliciously tender and juicy. When salsa is added to the mix, you save on prep time while amping up the flavor. Save the time you'd spend chopping vegetables for a sofrito or mirepoix, and still create expertly seasoned shredded pork shoulder, beef pot roast, or chicken thighs for tacos, sandwiches, bowls, burritos and more.
Signature Sauces & Soups – Looking for a way to kickstart sauces and soups? Salsas are already packed with flavorful tomatoes, onions, and peppers – so they can act as a speed scratch item for dishes like soup. Once you've added salsa to the mix, all there is to do is add protein, classic fixings, and finish with signature flair to entice your guests.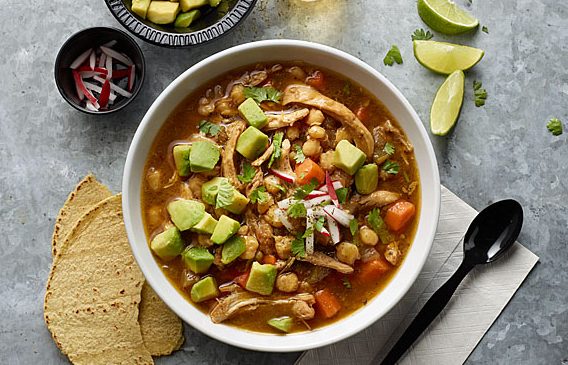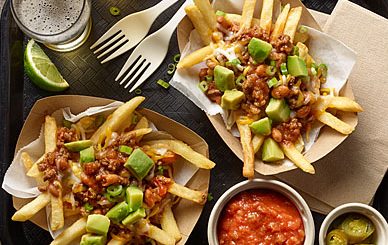 Elevated Side Dishes – Using LA VICTORIA® Salsas for side dishes is a great way to bring signature, bold flavors to the other part of the plate. Incorporating these salsas with your sides can help them better complement entrée pairings while maximizing ingredients from back of house to stretch your dollar.
Preparing your signature dishes is a labor of love, but the bold flavors of salsa can help simplify your prep time. With LA VICTORIA® Salsas, you can get made-from-scratch dishes without the made-from-scratch work. The deliciousness of salsa can stretch across your menu and save you time – ensuring every element in your kitchen works as hard as you do.
LA VICTORIA® Salsas are here to make prepping your signature dishes a whole lot easier. Get creative without sacrificing flavor or quality with these consistent and versatile field-fresh ingredients.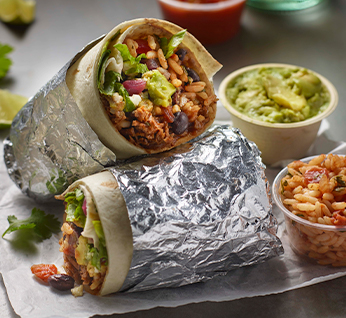 Beef Burritos with Roja Rice made with LA VICTORIA® Salsa Picante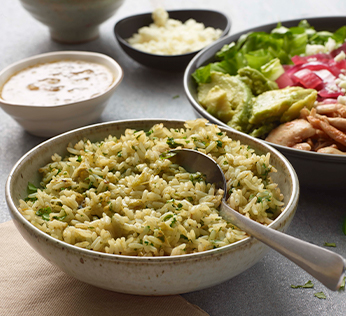 Burrito Bowl with Salsa Verde Rice made with LA VICTORIA® Roasted Salsa Verde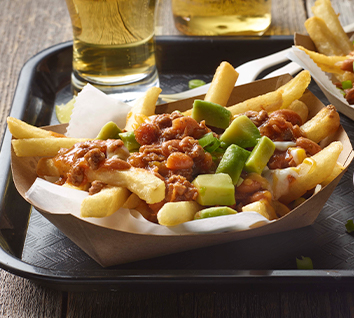 Loaded Chili Fries With Chili Con Carne made with LA VICTORIA® Thick'N Chunky Salsa