Avocados have certainly found their fame in recent years. From avocado toast to using avocados as a base for smoothies, salads, breakfast dishes, sandwiches, avocados are definitely having their moment!
But avocados aren't just a passing fad: it's an ingredient that customers crave and will go out of their way to get in their meal.
Avocados: From Trendy to Universal
According to Technomic research, 35% of consumers would like to see more restaurants offer avocados as an add-on1.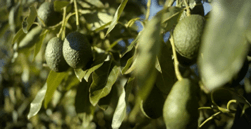 And avocado isn't just for burrito bowls, either: 31% of respondents said that they're likely to use avocado on top of their sandwiches2. While sandwiches are a nearly ubiquitous and popular menu item, they also provide yet another vehicle for avocado to star in.
But why should you choose WHOLLY® AVOCADO products for your kitchen, and what sets us apart from other avocado brands? The difference is clear when you learn more about our avocados' origins, our facility, our process, and our community.
The Power of Just One Ingredient
The WHOLLY® AVOCADO story begins with our avocados. We use nothing but 100% real Hass avocados grown in Mexico – that's it! The avocados are hand-picked and then transported to our facility in Sabinas, Coahuila, Mexico.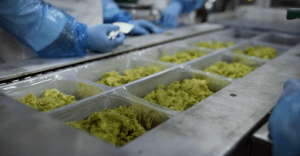 There, the avocados are scooped by hand, never by machine. To keep the avocado as fresh as possible without preservatives, we use a process called High Pressure Processing, or HPP. This all-natural process uses 87,000 pounds of water pressure to eliminate any natural pathogens and to keep the avocado safe, fresh, and delicious. We were the first to use this process on avocados and guacamole, and it's still our secret to freshness to this day.
We employ over 3,000 passionate professionals in Sabinas, an amazing community that we're lucky to be a part of. We love giving back to our hard-working employees and their families, including a fire truck for the community.
Save Time for Kitchen Creativity
Consumers are increasingly more savvy about the ingredients that go into their meals and where they come from. 98% of consumers say the ingredients are important in the food products that they buy, according to Label Insight3. Therefore, operators must anticipate customers won't settle for unclear ingredients from questionable sources – and with WHOLLY® AVOCADO products, you can be confident that it's simply Hass avocados.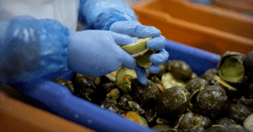 Our products are always ripe, and always ready to use, so you're getting a consistent product every time with zero surprises. Because our product consists simply of Hass avocados and nothing else, you can trust you're getting high quality, delicious avocados.
You're saving labor prep with WHOLLY® AVOCADO, so you can spend your time getting creative and wowing your customers. We do the work for you – slicing, pitting, and hand-scooping – so you're not worried about staff safety or time spent prepping. And because our avocados come ready-to-use, you're getting 0% waste and 100% yield.
---