This report was originally published in Making a Mark on Menus, by QSR and FSR. Download the full report >>
How any restaurant concept can embrace the most popular ethnic cuisine without the hassle.
It comes as no surprise that the National Restaurant Association has named global flavors one of the industry's biggest trends in its What's Hot 2022 Culinary Forecast. The report notes ethnic foods typically score highly each year. One of the biggest reasons for ethnic food's long-lasting popularity is the global mindset of millennial and Gen Z diners, who are now a core demographic for restaurants.
According to AARP's 2019 Travel Trends report, millennials prioritize travel more than Gen X and Baby Boomers, which has led them—along with younger Gen Z diners, to seek out authentic global cuisine experiences even when they are at home. Yet for all their travel, Datassential says one international cuisine stands out as a resounding favorite among both millennial and Gen Z diners: Mexican.
"Mexican food is here to stay. It's the No. 1 cuisine in the U.S., and it's often the food eaten at a celebration or gathering when you're in good spirits."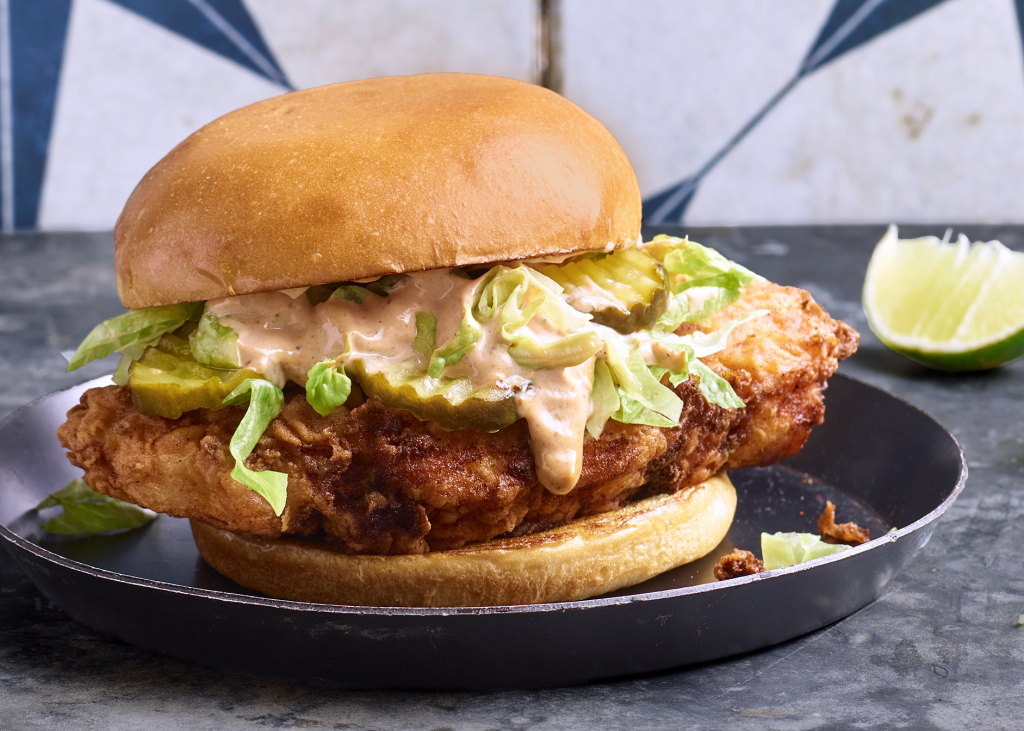 Ryan Michaelis, CEO of MegaMex Foods, says one reason for this preference is the nation's changing demographics. As many regions see growth of Hispanic and Latin American populations, they have embraced their cultural and culinary traditions. Meanwhile, Michaelis also notes these younger generations are also known for their love of customization and spicy food, which are both features intrinsic to Mexican fare.
"Mexican food is here to stay," Michaelis says. "It's the No. 1 cuisine in the U.S., and it's often the food eaten at a celebration or gathering when you're in good spirits. It's enjoyable, and that puts restaurants serving Mexican food and flavors in a powerful position."
Mexican food is also a favorite cuisine among consumers for off-premises meals. Dan Burrows, consulting chef for MegaMex Foods, says that amid the COVID-19 pandemic, many guests turned to satisfying, yet portable meals when they were not comfortable with eating in a dining room. Tacos, burritos, and other Mexican-inspired wraps and sandwiches allowed restaurants to pack a great deal of flavor—and
often heat—into a small, craveable dish diners could eat away from the restaurant without sacrificing quality. Now, as more Americans loosen household COVID restrictions, travel more, and return to work and their packed schedules, that portability is just as important for busy diners.
However, it would be a misconception to reduce Mexican food to the simple, yet satisfying burrito, says Desiree Mimlitsch, senior brand manager foodservice for MegaMex Foods. "Diners today want to look deeper into traditional, bolder, and more complex Mexican flavors. We're also seeing a proliferation of Mexican flavors across casual-dining menus— even those that don't serve classic Mexican food—in the form of add-ons, such as chipotle ranch and avocado spreads or guacamole on a burger or sandwich."
Furthermore, Mimlitsch explains that while Americans typically associate spice and peppers with Mexican cuisine, she sees more restaurant concepts embracing the wide array of complex flavors both Mexican cuisine and Mexican peppers offer.
"Dishes may have heat, and they may use spices," she says, "but American diners are starting to realize Mexican food is about far more than heat. Now, you'll often see dishes that feature avocado—traditionally associated with Mexican cuisine—or dishes that have milder heat accentuating the dish and drawing out complex flavors."
While many diners still crave a classic burrito or taco, they also want to try something new or a unique twist on something they know well. Using Mexican ingredients and flavors in an alternate format, like Mexican Pizza, is a great example of this.
"Celebrity chefs have played a large role in expanding the comfort levels of American diners around traditional Mexican preparations," Burrows says. "Yet as these traditional dishes have become ubiquitous, Mexican food in the U.S. has also evolved."
Michaelis says that while diners in the U.S. have traditionally found Mexican fare at casual-dining restaurants dedicated to the cuisine, those borders are quickly eroding. Now, Mexican food can be found in quick service, fast casual, and fine dining. Some of these restaurant brands, Burrows notes, have focused on elevating Mexican foods commonly found in the U.S.
"One of the biggest trends I've seen in the Mexican food space is using higher quality products instead of just using beef for everything," Burrows says. "For example, I recently saw a commercial for a quick-service brand where they cooked chicken thighs right on the grill, which were marinated in an authentic adobo sauce and served with salsa and black beans. Other brands are using other proteins and marinades and grilling them so they're crispy and caramelized. I've even seen al pastor cooked on a spit. Technique is becoming just as important as flavor in that fast-casual space."
Even if the restaurant's concept isn't specifically Mexican, many are adopting hints of Mexican flavor. Often, Mexican cuisine is found on these menus in the form of regional ingredients used to elevate or change a classic dish.
Burrows explains this exploration has largely taken the form of many Americans enhancing their knowledge of Mexican cuisine by going deeper into its roots and ingredients. For example, American diners have already embraced the avocado both in Mexican and Mexican-inspired dishes, as well as in dishes that simply feature the popular fruit, such as avocado toast. However, this exploration of Mexican fare is now expanding to include other ingredients. His prime example is the chile.
"Twenty years ago, the chipotle, or jalapeño, was the go-to chile pepper," Burrows says. "Now, restaurants are serving ancho chiles and poblanos, which are in the proliferation stage of the menu adoption cycle. Even habaneros from Yucatan are finding homes on all kinds of menus in the form of spreads and toppings, such as habanero aioli."
Kurt Kwiatkowski, senior executive chef of culinary services at Michigan State University (MSU) says he's also seeing diners develop a greater appreciation for a wider variety of Mexican ingredients and preparations than ever before. Namely, he sees more attention being paid to regionality. Rather than viewing Mexican cuisine as a monolith, more diners are exploring the dishes and flavors that one might find traveling in specific states or regions of the country.
For example, Kwiatkowski and Mimlitsch have both noted birria, a dish that hails from Central Mexico, including the states of Jalisco and Michoacan, now appears in several forms on U.S. menus. Though birria is traditionally a stew often featuring spiced goat, American diners can expect to see it on menus in the form of a taco or a quesabirria.
"Quesabirria is traditionally made with goat, but here, you may find it prepared with meats, like beef, that are more common in the U.S.," Mimlitsch says. "It's usually served as a soft quesadilla-taco-like item, which you dip into the rich broth."
Yet Mexican food, known for its bold, hearty flavors, can be complex to execute consistently, particularly across shifts, day parts, and locations. Seasonality can influence the quality of Mexican ingredients, such as raw avocados or peppers, and many of these ingredients are time consuming to work with or require skilled employees to prep.
"Avocados take a long time to slice pit and scoop. Even if we just talk about dried chile peppers, you have to spend time blistering them, soaking them, rehydrating them, and pulling out the seeds," Kwiatkowski says. "They take a lot of time, and it can be difficult to train someone to do that well every time when you have so many other tasks that need to be completed."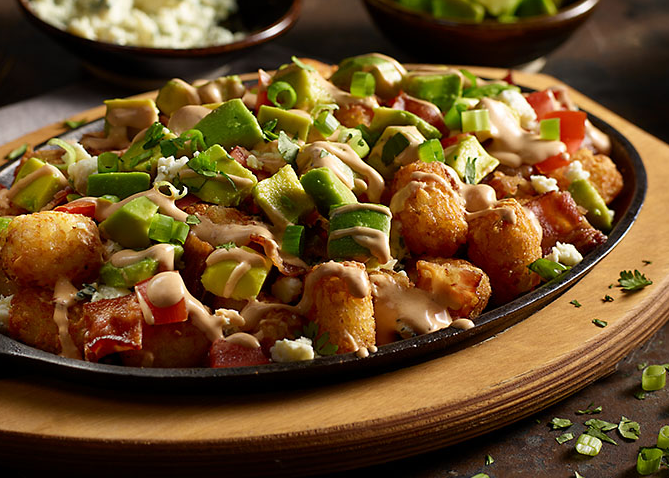 "So often people think pre-made items aren't going to be good, but food manufacturing technology has progressed so much in just the past few years."
Not only is prepping these ingredients time consuming, but it is especially challenging for large-scale operations, such as Kwiatkowski's. Though the number of meals his team serves are lower than pre-COVID levels, the MSU culinary team is still serving 25,000–28,000 meals on an average day and up to 35,000 on busy days. Cooking so many meals, let alone prepping the ingredients for them, is a herculean feat, especially at a time when kitchens around the country are struggling with staffing.
"We're already incredibly short staffed, so we've found that reducing our prep work with some highquality pre-made ingredients can not only help us save time, but also help us focus our labor on more important tasks," Kwiatkowski says. "Instead of paying a cook to do all that prep work and get the peppers right so that each meal is consistent, I'm paying them to make and finish sauces in a quarter of the time it would take to work with the ingredients. This means they can focus on another task or recipe without cutting any corners."
Though Kwiatkowski says his kitchen is using dried chiles and cilantro, he says MegaMex's TRES COCINAS™ Authentic Pepper Paste products have been one of the biggest time savers in his kitchen. In fact, the pepper pastes have been so helpful that the MSU culinary team has adopted all three available flavors, including Chipotle with Adobo Authentic Pepper Paste, which offers a hot spice profile, as well as Guajillo Authentic Pepper Paste and Ancho and Pasilla Authentic Pepper Paste, which both offer milder spice profiles. The team uses these pastes in many dishes, including its popular Al Pastor Marinade, several pozoles, and even a seafood stew.
"So often people think premade items aren't going to be good, but food manufacturing technology has progressed so much in just the past few years," Kwiatkowski says. "That's why it's important for operators to be open to these new products that can help them be more productive and consistent without sacrificing quality. And if you don't believe me, you can conduct sideby-side challenges with these pepper pastes and hand-prepped ingredients and see for yourself just how good the quality is."
In addition to time savings, Kwiatkowski says because the pepper pastes offer a high-quality authentic taste that's the same every time, it's also helped his team keep its recipes consistent than it could working with the ingredients by hand. "We know when we put in two tablespoons of pepper paste that it's going to be the same every time," Kwiatkowski says. "We don't have to worry about someone leaving in seeds or making the paste too thin."
Best of all, Kwiatkowski's team has eagerly embraced the products, recognizing both the work they save and the high-quality flavor they provide.
"Once my team started using the TRES COCINAS™ Authentic Pepper Pastes, they thought they were great," Kwiatkowski says. "They have so much flexibility. You can use them as a base for a dressing, seasoning, for sour cream, a marinade, a sauce, or a stew. And unlike other products, you don't have to worry about the pastes breaking down when they are heated, meaning anyone can use them anywhere on their menu."
This is exactly the reason MegaMex Foods developed its pepper pastes, Mimlitsch says. By taking some of the labor out of the process, the products are able to help kitchens nationwide embrace food trends despite the challenging labor market.
"Global cuisine is an important trend. Mexican flavors, in particular, are soaring in popularity, but dried chile peppers are so labor intensive to work with," she says. "This new product line allows operators to serve Mexican flavors that might have been difficult to execute without spending hours on prep. It makes these trends more accessible, whether we're talking avocados or the addition of Mexican spices to enhance flavor profiles, so that keeping up with consumer demand isn't out of reach for anyone."
Similarly, MegaMex's WHOLLY® Avocado products are helping restaurants embrace the everpopular fruit in Mexican applications and beyond without wasting valuable employee time on pitting and scooping. With five different consistencies—hand-scooped, chunky, smooth, halves, and diced—restaurants can find the perfect avocado for their needs without worrying about seasonality or quality.
"We're not taking away time and effort in making delicious dishes," Mimlitsch says. "We're just taking out the busy work so restaurants can focus on making a dish their own. We're removing half an hour of prep work per case of avocados, allowing restaurants to get credit for the recipe rather than prepping the ingredient. Additionally, MegaMex's avocado products are able to provide restaurants with 100-percent avocado, meaning restaurants aren't paying for pits and skin. The fruit is always at the ideal ripeness with no risk of browning or spoiling, which reduces waste."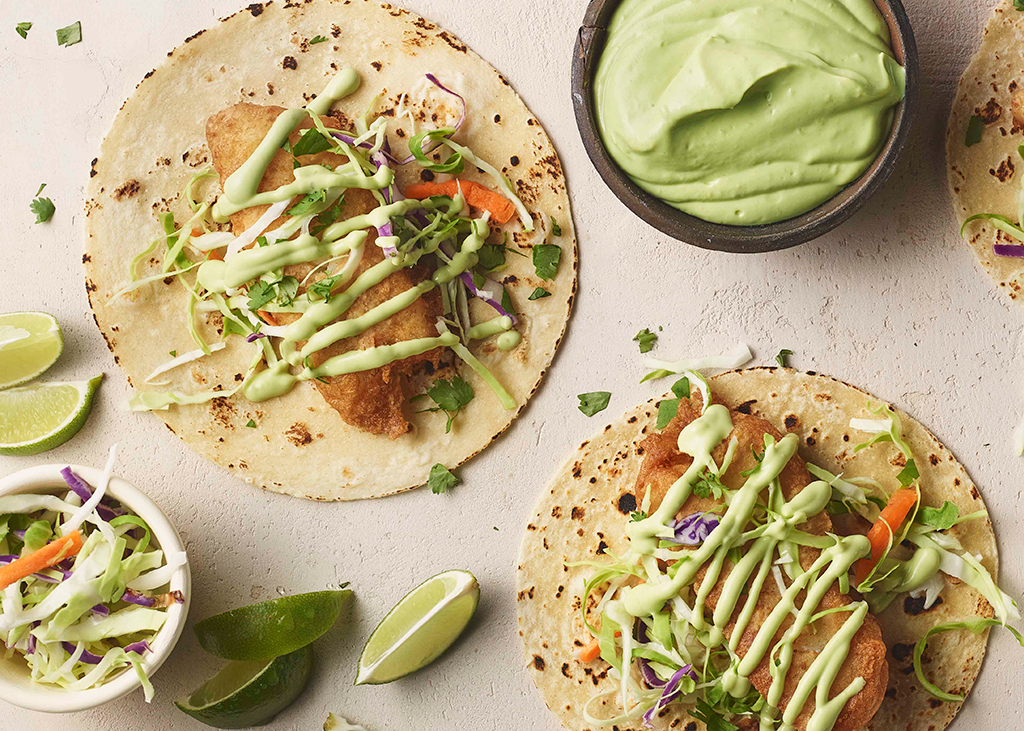 Yet while MegaMex Foods offers restaurants high-quality products, Michaelis says it's about far more than that. The company aims to leverage the expertise of its partners in Mexico to be a Mexican solutions provider serving the entire foodservice industry.
"People are more educated about food than ever before," Michaelis says. "Everything we do is grounded in authenticity, which is so important to today's consumers. Our structure allows us to understand the American restaurant landscape, as well as to draw on the in-depth knowledge of our Mexican partners. We can help restaurants figure out what their diners are seeking while offering operators labor and time savings. We can help make these global food trends work for any restaurant concept, no matter the challenges."