We are always on the lookout for the next big Mexican dish, and there's one in particular that's getting us excited. The tlayuda! Let's dig in to get a better understanding of what it is, how it became so popular and why you're going to want it on your menu.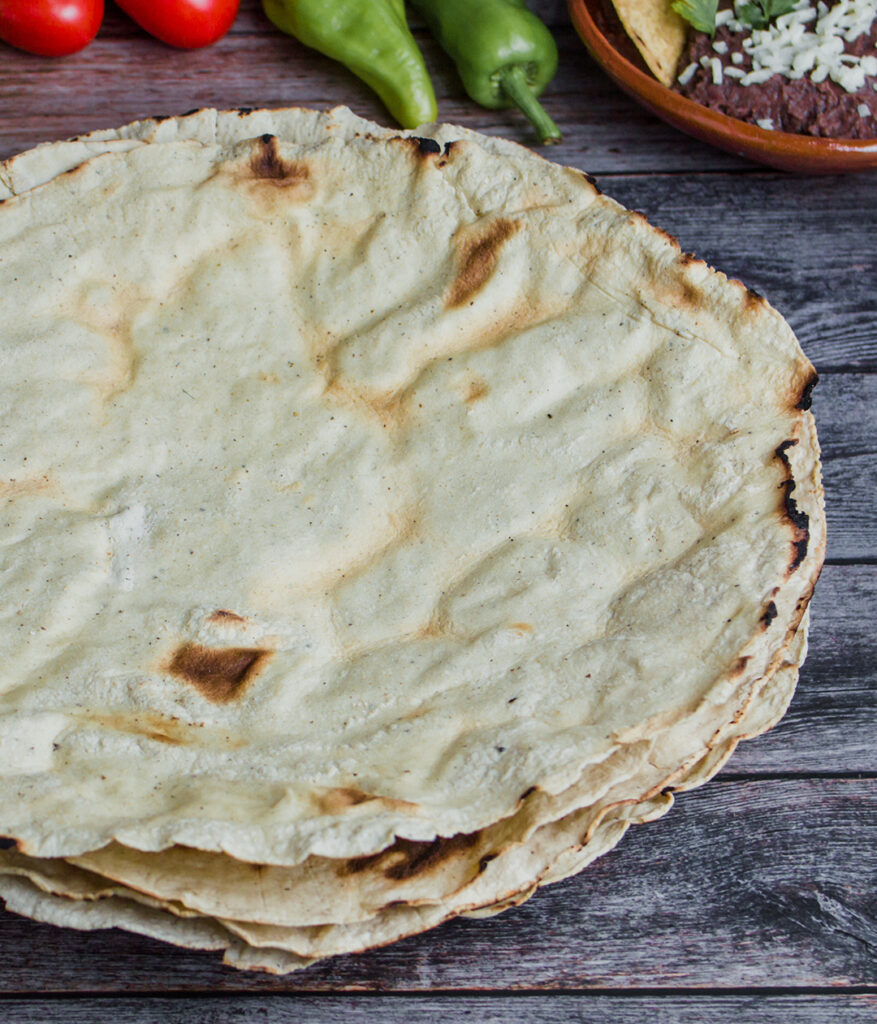 The Tlayuda Explained
Is it a pizza? A tostada? Neither actually. (Although it is often referred to as a Mexican pizza due to its large round shape.) The word tlayuda (pronounced TLA-You-Da) refers to the thin, flat, chewy tortilla base or it can even be associated with the whole dish itself1.
A typical tlayuda recipe starts with a large corn tortilla (we're talking up to 40 cm in diameter1) and is often topped with beans, quesillo (Oaxacan string cheese), meat, tomatoes, lettuce and avocado2. It's then heated in a pan that's generously prepped with fat (traditionally lard)2 or grilled over an open flame fueled by mesquite wood3.
Fans can enjoy it open-faced or folded or however it best fits it their hands. Anything goes with the toppings too, making it the perfect snack, sharable or main entree.
The Why Behind It's Growing Popularity
To call the tlayuda a trend in the U.S. is a bit of an overstatement, but this Oaxacan dish has become quite popular in authentic Mexican restaurants. And, with its customizable toppings and flexible preparation methods, we're seeing it show up on more and more menus.
Where the tlayuda really started gaining traction stems from everyday pop culture influences. Globally-focused food shows have introduced all kinds of popular Latin dishes — like tlaydas — to mainstream American audiences4. In fact, when a popular streaming service promotion called on fans to vote for the best Latin American street food, the tlayuda received a swell of support on social media platforms, further propelling it into the spotlight4.
With all that growing interest, tortilla suppliers have responded by providing both restaurants and consumers with the authentic Oaxacan tortillas needed to create traditional tlayudas.
---
Time To Add Tlayudas To Your Menu?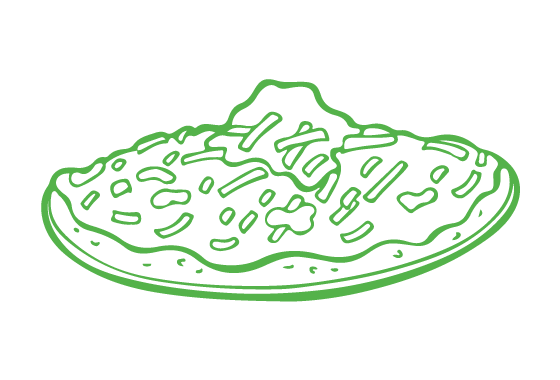 In a word, yes. At least we think so. Tlayudas offer a lot of menu flexibility, allowing you to incorporate them however you want. Dial up the authenticity with traditional Oaxacan ingredients or get creative with toppings and add your own adventurous flair. If you want to dip your toe in the tlayuda pond, so to speak, call it a Mexican flatbread and keep your ingredients more mainstream.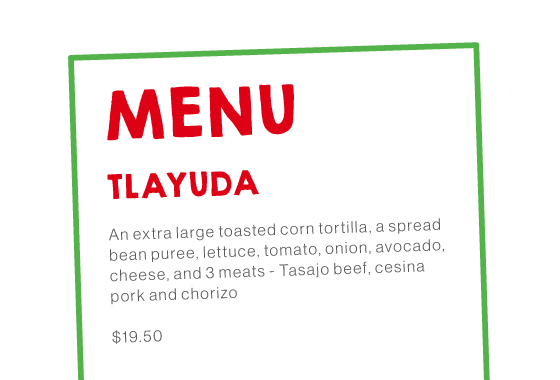 No matter how you menu tlayuda, diners will love how it feeds their adventurous palettes without going too over the top. In other words, the tlayuda can offer a sense of new and familiar at the same time — bold new flavors in a comforting and familiar format.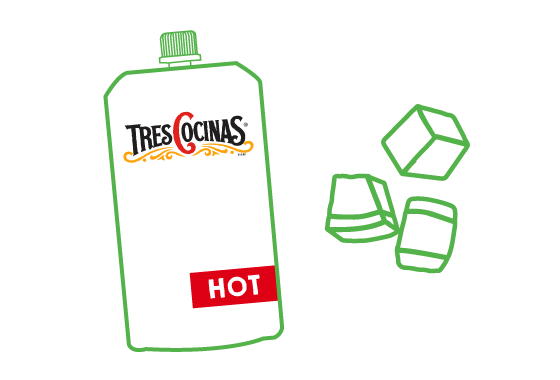 If you'd like to incorporate tlayudas into your offerings without adding more menu complexity, our WHOLLY® AVOCADO Diced Avocado is perfect for simplifying topping prep and you'll love how our TRES COCINAS® Pepper Pastes help you season sauces and proteins in one step. These time-saving, back-of-house helpers deliver the authentic flavors diners crave in a matter of minutes.
Want to add more authentic Mexican flavor to your menu? Partner with us and we can help make it a little easier. All MegaMex Foods ingredients are thoughtfully crafted to save you time and labor without sacrificing quality.
1 Science Direct, March 2023
2 Flavor & The Menu, March 2023
3 Food & Wine, June 2022
4 Flavor & The Menu, May 2023