Birria tacos and quesabirria became one of the fastest-growing food trends in 2020, with a predicted two-year menu penetration growth of +92% according to Technomic1. Their namesake comes from the rich, Jalisco-born stew birria – traditionally a slightly spicy, flavorful goat stew that can also be made with proteins like beef or lamb and infused with Mexican chiles. The brothy dish can be served on its own or can be used to fill tacos, quesadillas and more.
Chef Dan Burrows, Consulting Chef for MegaMex Foods believes there's a lot of opportunity for creativity with this trend. "Birria really consists of four things every restaurant has in the back of the house, tortillas, fillings, cheese and broth. Using TRES COCINAS™ pepper pastes allows the operator to easily get creative and bring the experience of Birria to their guests using ingredients already in-house. Think of it as quesadilla meets French dip, meets taco!" Create more unique takes like birria ramen, birria pizza, and other food fusions.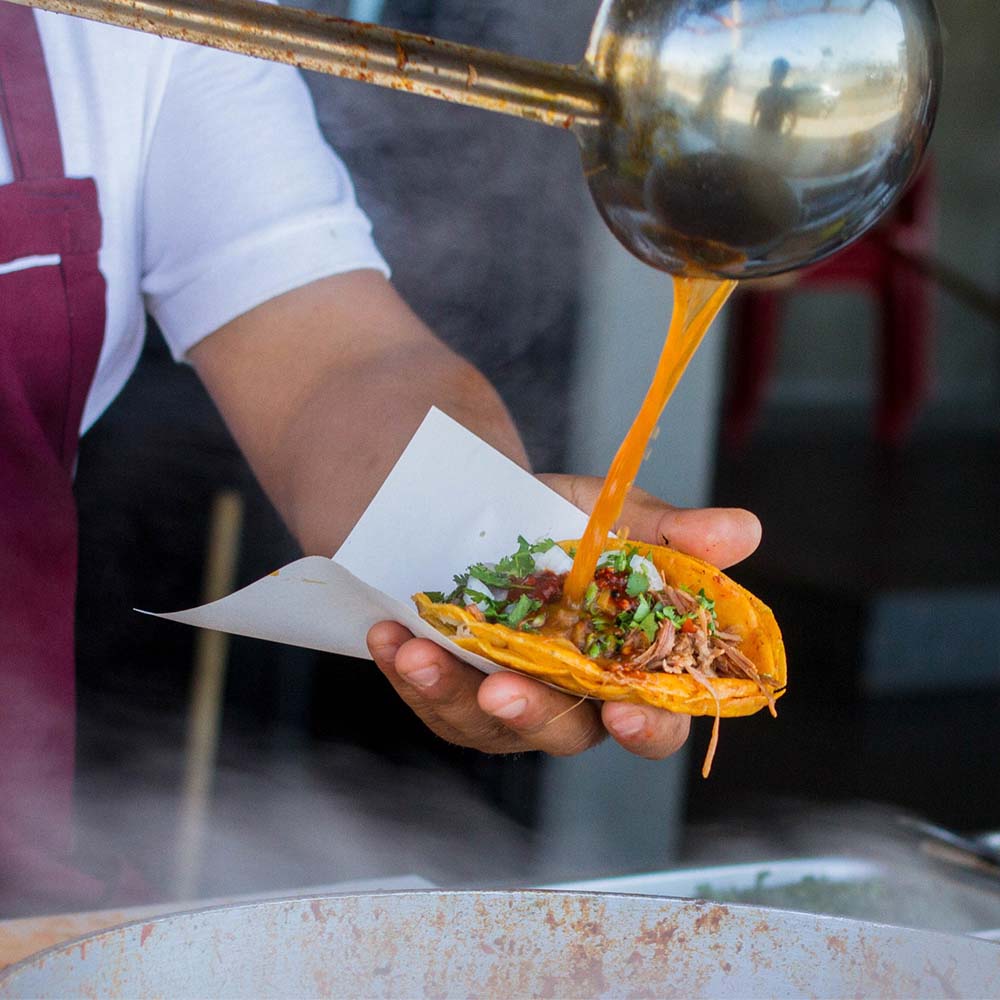 The Birria Taco — This foodie favorite has seen rapid growth on American menus and saw 500% growth in orders from January to June 2021.2 The dish was even crowned the third-place spot on GrubHub's "Top Foods of 2021."2 Birria tacos are a hybrid between traditional tacos and quesadillas, as the tortilla is dipped in the broth before being fried, filled with cheese and tender stew protein, then topped with chopped onion and cilantro.
How Birria Is Made — Birria dishes predominantly use guajillo peppers to pack its signature heat. These are among the top 10 fastest-growing peppers on menus.3 Spices like cumin, oregano and thyme are traditionally incorporated into the rich broth with additions of onion, garlic and vinegar. Once these ingredients have time to simmer in water, proteins like goat, beef or lamb are added to the broth to cook low and slow. The process results in tender meat and a deliciously savory stew that can be used for taco and quesadilla fillings.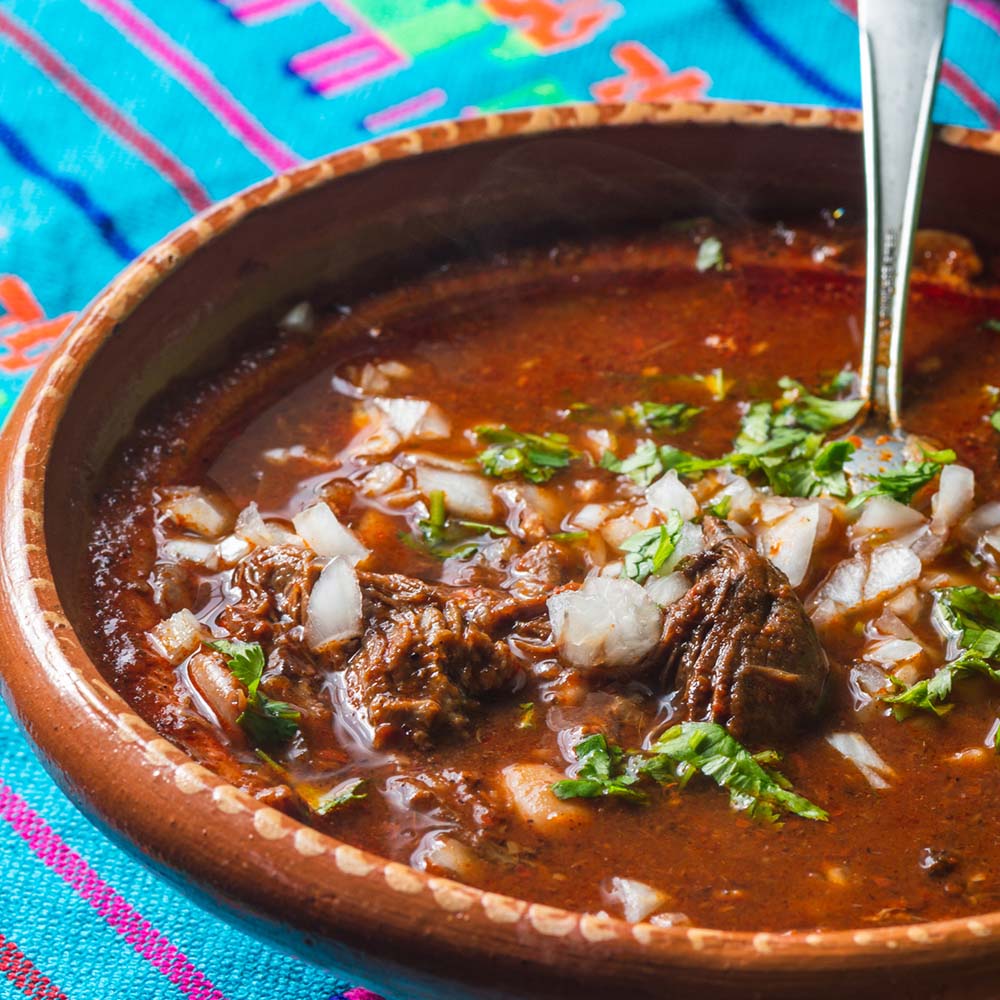 Serve It Up – TRES COCINAS™ Guajillo Authentic Pepper Paste makes this tasty dish easy to make by saving on prep time and labor costs. Use our ready-to-use pepper paste to enhance flavor when slow cooking the beef. Serve your birria creation in a crispy tortilla with melty cheese, pickled red onion, and a birria broth for dipping – or showcase birria in more unexpected ways like birria ramen or birria pizza!
TRES COCINAS™ Authentic Pepper Pastes take the prep work out of these bold flavors by eliminating the need for de-seeding, rehydrating and pureeing. Instead, all you and your team have to do is mix in these adventurous flavors.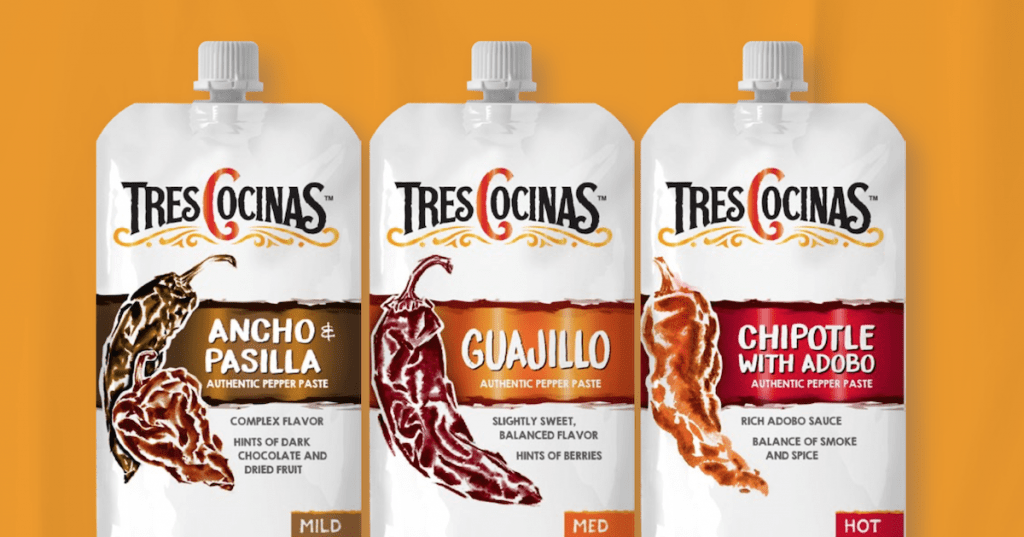 1Technomic 2023 Predictions report
2Restaurant Business, "Grubhub's Midyear Report Ranks the Top Trending Foods for 2021"
3Datassentials MenuTrends 2020