Named one of the fastest-growing food trends of 20201, birria is a foodie favorite heading toward mainstream popularity. It's most commonly associated with tacos, stews and consommés, but its uses are only getting more deliciously diverse. So, what's next for this new Mexican flavor mainstay? Now's the time to see where it could take your menu.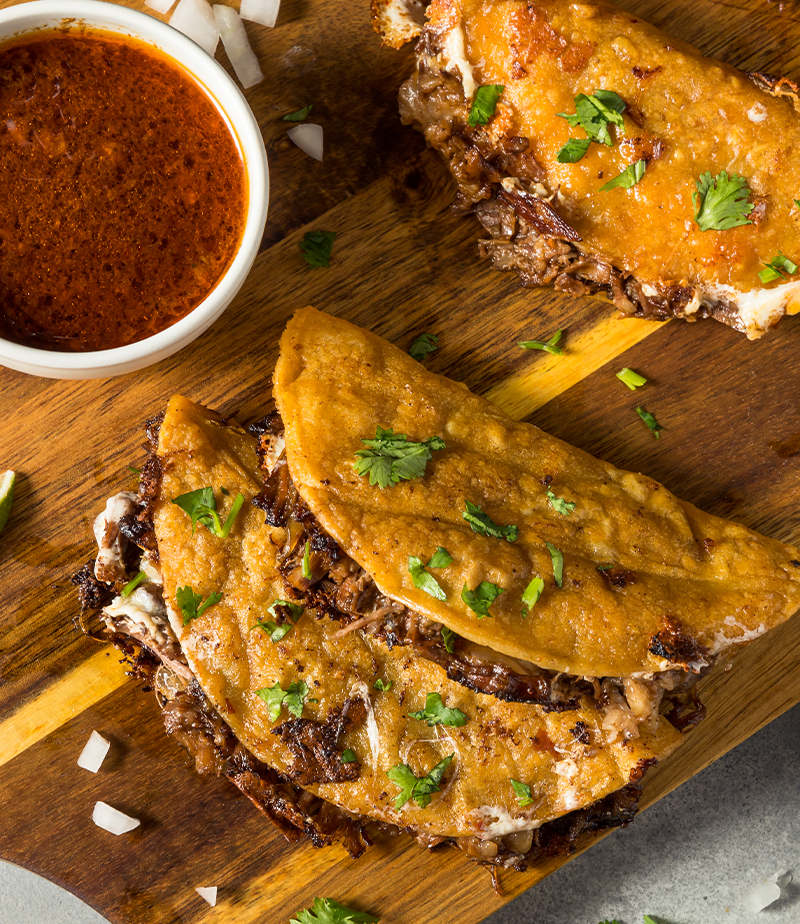 Birria gets its signature heat and flavor from guajillo peppers, one of the top 10 fasting-growing peppers on menus.3 The addition of cumin, oregano and thyme along with onion, garlic and vinegar create a rich and flavorful broth. From there, goat, beef, lamb or poultry is added, resulting in a savory stew that can be used for tacos, quesadillas and beyond.
To learn more about birria's delicious history, check out this inspiring article. We were huge birria fans back then and even more so now. Birria!
A LITTLE BIRRIA HISTORY
Slowly gaining popularity in 1980's Tijuana, birria would go on to change the direction of Mexican street food in America.2 It was introduced by three Mexican-American entrepreneurs who turned a popular dish from their small community into a Los Angeles food truck sensation.2 All in just a few short years.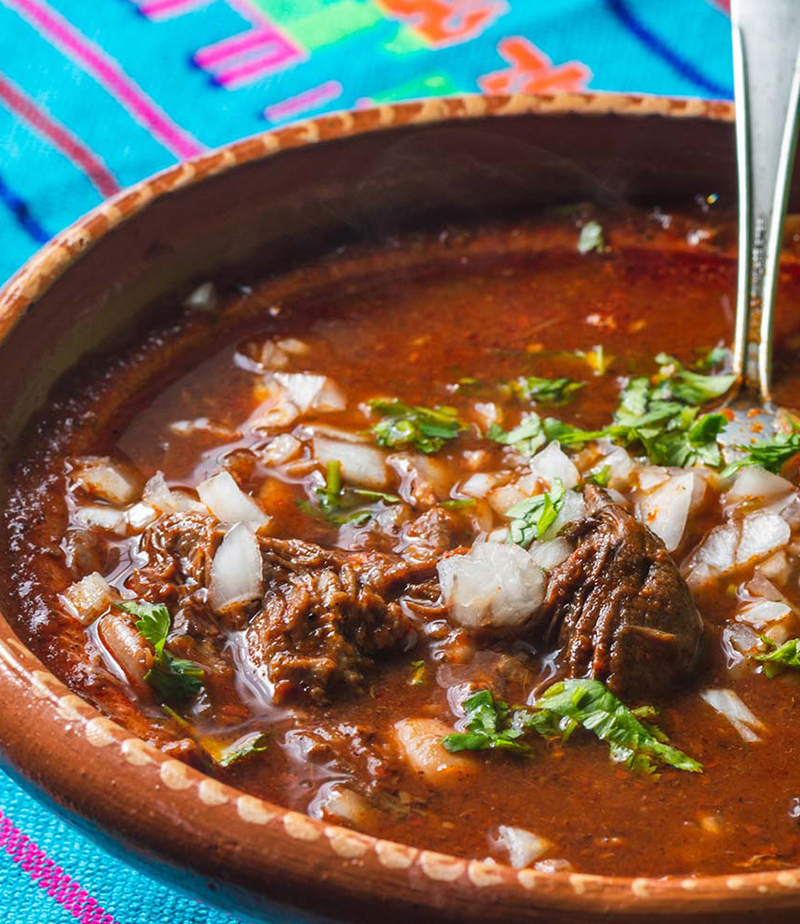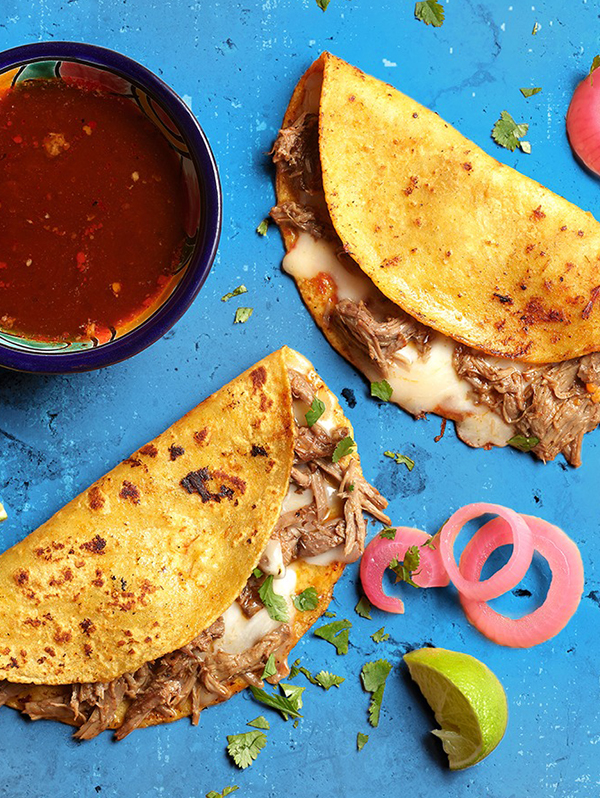 WHAT THE STATS ARE SAYING
Where does birria stand now? We were curious too, so we compiled some noteworthy takeaways4 about this tasty and timely trend:
Social discussions around birria have grown by 13% over the past year
There are over 66K social conversations about birria in a food setting
Of these social conversations, birria is most often mentioned with Latin cuisine, with 20% year over year growth
7,905 restaurants are serving birria through 20K dishes, with menu penetration growing consistently over the past two years
So, yes, birria's popularity is clearly growing. Like big time growing. And faster than most trends we see. For you, that means now is a great time to consider adding it to your menu. Whether it's an authentic Mexican dish or beyond.
BIRRIA WITHOUT BORDERS
One of the most unexpected elements of the birria trend is how it's crossing into all kinds of global foods. Mexican dishes are still most commonly associated with birria, but the diversity of its uses makes it easier to add to any menu. Here's a little inspiration: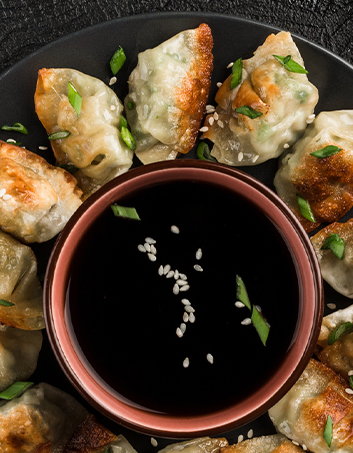 Birria Dumplings: you won't believe the flavor power of these little bites of global goodness.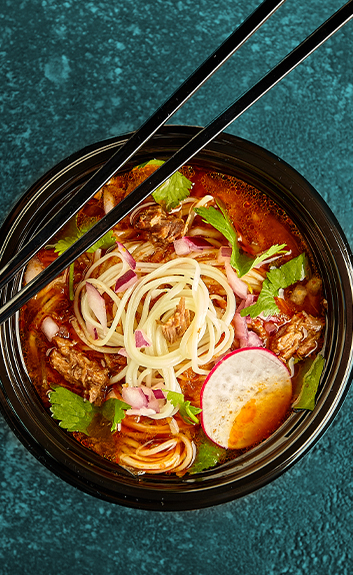 Birria Ramen: this hearty Mexican-Japanese fusion is comfort food as its very best.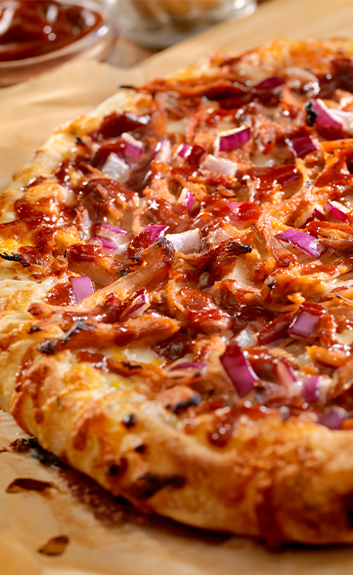 Birria Pizza: so many flavor favorites to come together in this Italian-Mexican mashup.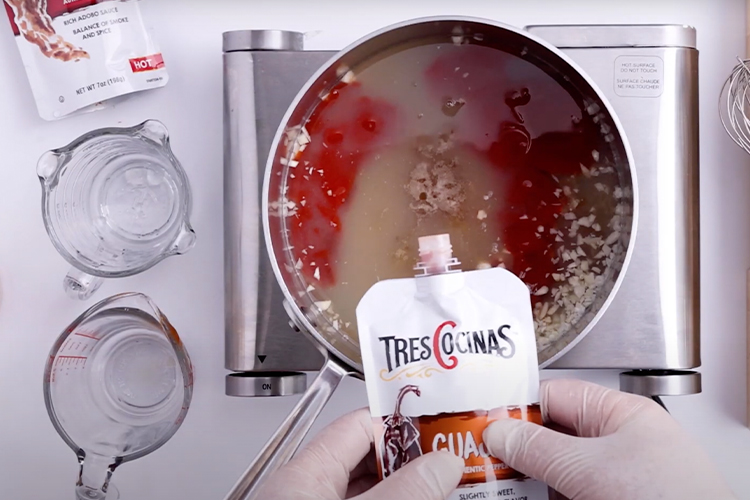 HOW WE CAN HELP
Birria is absolutely delicious but making it can be quite time-consuming. We can help simplify with our TRES COCINAS™ Authentic Pepper Pastes. Guajillo, ancho & pasilla or chipotle with adobo, these ready-to-use flavors will give your birria its signature taste without all the pepper prep work. You're welcome.
Looking to get birria on your menu? Partner with us and we can help make it a little easier. All MegaMex Foods ingredients are thoughtfully crafted to save you time and labor without sacrificing quality.
1 Technomic 2023 Predictions report
2 Eater, The Great Birria Boom, 2021
3 Datassentials Menu Trends, 2020
4 Tastewise, July 2020 – August 2022